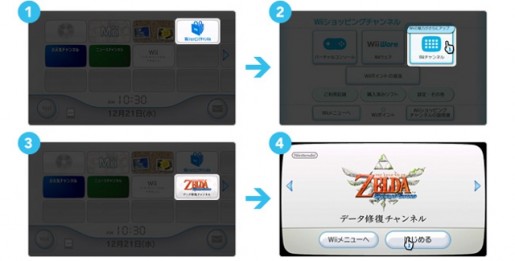 As reported by users, Zelda: Skyward Sword has a glitch that prevents player from progressing on a certain quest. Nintendo quickly acknowledged the problem and released the solution to the problem today.
Aside from having your save data or Wii console being sent to Nintendo to fix the problem, Nintendo has released an Save Fix Channel on the Wii Shop on all regions. By downloading it, it will fix the save file that prevents the player from progressing in the game. The process in fixing your save file is easy and shouldn't take a long time.
If you don't see any problems with your Skyward Sword's save data, then disregard this.
Zelda: Skyward Sword Save Glitch Fix Now on Wii Shop Channel

,