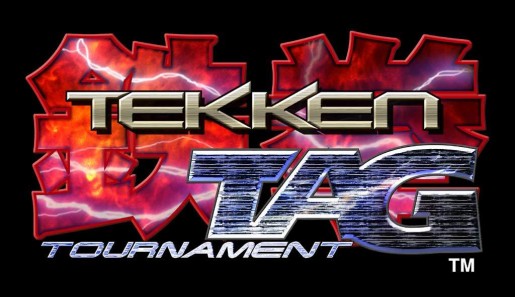 Traditionally fighting games have extremely difficult trophies, but Tekken has a history of being easy. With the release of Tag, many were wondering how tough they would be. While many of them are super easy, you will still have some rough patches. Thankfully given enough tries most cheap tactics will work no problem.
Bronze
STRIKE
Achieve a strike in Tekken Bowl.
This will come naturally given enough tries.
No Need for Help
Perform a tag change between Kazuya and Devil.
Select Kazuya and Devil, and then push a trigger button. Keep pushing this till the trophy pops.
Tournament Champ
Clear Arcade on Normal or higher difficulty.
See "Eternal Champion".
Doctor B!
K.O. an onlooker in Tekken Bowl.
Move your character as far as possible to one side and then make sure you're pointing that way too. Try to make the ball shoot in that direction as fast as possible. This should result in a KO. Repeat till you get the trophy.
Counter Master
Perform 25 Attack Reversals.
Plug in a second controller and have both select Nina. Have player two push square as you push back + square + triangle. This will take a while, but once you get it down its cake.
Team Player
Defeat 5 teams in Team Battle.
You should have one for beating 8x on hard at some point. The other four can be done as one versus one and on easy difficulty. Just win four more matches for the trophy.
Staying Power
Achieve 10 consecutive wins in Survival.
This was the hardest trophy for me by a wide margin. The difficulty comes from the fact that cheap tactics don't work forever and the AI constantly switching.  There are many methods to try, but I found Law and Paul. Paul has several power hits, though I found forward circle works just fine. When you're in trouble switch to Law then use his Up/Right (9) + circle. This will do a frontflip that does high damage. You can also do Up/Left (7) for a backflip.
Land Speed Record
Clear Time Attack in under 9 minutes.
See "OOHRAAH".
Escape Artist
Successfully escape 5 throws.
I happened to do this accidently, but if you're having issues it's simple to do. This is performed by doing an attack based off their grab. While it's hard to predict it; you can always plug in another controller and force it. Square and X are countered by pushing simply square.
Safe!
Perform 10 Sliding Dashes.
Plug in another controller and select your fighters. Once the match starts get some range on the other fighter. Once you think you have enough push forward twice then circle prior to making impact. This will do a slide dash.
It's a Bird, It's a Plane!
Perform 10 Running Cross Chops
Plug in another controller and select your fighters. Once the match starts get some range on the other fighter. Once you think you have enough push forward twice then Triangle plus Square prior to making impact. This will do a slide dash.
Alley-oop!
Perform 20 Tag Combos.
Select two characters you like and find an aerial attack that suits you. Once the attack is performed swap characters and land a single hit prior to them hitting the ground. Every time you successfully hit them will count as a tag combo.
Didn't Break a Sweat!
Achieve 10 perfect victories.
Win against player 2 ten times without getting hit.
Great!
Win a match with less than 5% health.
This is an extremely tricky trophy so it will take some trial and error. You want a handicap of around 10% on player 1 and 1% for player 2. Have player 2 badly damage your first character and then your second one. Once you're CERTAIN they have less than 5%, have player 1 beat player 2. The trickiness comes from having life regen when you swap someone out. Be aware of this!
I Believe I Can Fly
Damage opponent with P. jacks Giant Foot Stomp while tagging in.
Select P. Jack as your second player. Push Up and Tag to perform this attack and hope it hits. If it doesn't try to plan it out for the future.
Saw it Comin'!
Perform 10 Low Parries.
Plug in your second controller and select your fighters. Have player 2 do an attack like down plus X. You then need to perform Forward plus Down (3). This will push the attack away from you.
Juggernaut
Deal 10,000 total damage in practice.
Select someone and keep doing attacks till the trophy dings. This shouldn't take more than five minutes.
Doormat
Perform 10 Running Stomp attacks.
Find your second controller again and select your fighters. Make sure their handicap is on 150% as this will save you time. Anyways knock them down, then go midrange. Push forward twice, this will cause you to run over them. Make sure player 2 doesn't get up because you will need to knock them over again.
Cat-like reflexes
Escape mounted punches 5 times.
Play with two players again and have player two select Jin. Have him do down plus back plus square plus X to mount you. I found this works best to push random inputs on both controllers. Usually this will result in you stopping one of the attacks. Rinse and repeat till the trophy pops.
What's My Name?
Change Unknowns move set 5 times in one match.
Constantly push R3 with Unknown till the trophy pops.
Silver
Judo Legend
Perform 30 Ukemi techniques.
There are many ways to do this, but the simplest way is to push X when you get knocked down.
Flawless Victory
Clear Arcade on normal or harder difficulty without using a single continue.
Put Arcade on normal plus 30 second rounds. Select Law and another fighter you know well. Have Law spam backflips or frontflips (Up/Right + Circle or Up/Left + Circle). This should confuse the AI, but also allow you to win by doing minimal work.
All or Nothing
Win a round with Yoshimitsu's Suicide technique.
Play with a friend again, but make sure you have a handicap of 150% and they have 1%. Start the match as Yoshimitsu then push forward forward plus circle plus square. This will cause you to impale yourself, but also kill your friend.
One Man Army
Win 10 rounds without tagging.
This will come naturally, but if not just remove tags from your control setup.
Watch your Back
Perform 5 back throws.
Go into training and push up till you're behind them. Once you're there simply push square plus X. This will perform a throw from behind.
TURKEY!
Achieve 3 consecutive strikes in Tekken Bowl.
There isn't really a trick to Tekken Bowl, but you can try shooting off center while directing your ball in the middle. This tends to have a high amount of success for gamers.
Beyond Perfection
Achieve 30 perfect victories.
Beat player 2 30 times perfectly.
Serious Damage
Deal more than 60 damage with a single combo in practice.
Really most combos that are strung together will pull this off. Just remember that the trophy won't pop if you do 60 with a single attack.
Made for Each Other
Perform a Special Tag Throw.
Select both Kings and push back plus square plus X plus tag. This should perform a move with both of them.
The A Team
Win an 8 character Team Battle match on hard or higher difficulty.
Select characters you know and win. This is actually far easier than you might think.
Gold
Eternal Champion
Clear Arcade on the hardest difficulty.
Select Law and try to run out the clock. This method is exactly the same as mentioned in "Flawless Victory".
Chicken!
Successfully reverse and attack reversal.
This is complex, but at the same time very simple. See "Counter Master" and do that, but player 1 must do the same input they do except going forward. It will look something like below.
Square = P1
Back + Square + X = P2
Forward + Square + X = P1
OOHRAAH
Clear time attack in under 6 minutes.
This is extremely tricky, but very doable. Select Paul and do back plus square plus triangle. This will do a very high damage attack. However it's hard to hit so you got to knock them down first. Finally if you're lucky you can finish them off with a dash kick.
Throwing Rocks!
Achieve a score of 200 in Tekken Bowl.
To get 200 you need to get many strikes in a row, but this requires a bit of skill. The best method is to select someone with a lot of power (armored king) and shoot off center shooting to the center. This will take some practice, though you can find what works for you. I shot straight, straight without any problem. I came up short by five pins that game.
Gold Tetsu
Achieve 10 consecutive wins in VS battle with Tetsujin on your team.
Select Tetsujin by scrolling over him and pushing square. It must be don't like this or you won't get Tetsujin. Put player two at 1% and hit them once. Repeat 10 times for the trophy.
Platinum
King of Iron Fist
Master of all.
Get all trophies.