Insomniac Gmaes has released details about their latest DLC for Resistance 3, the Brutality pack. The DLC contains an all new co-op survival mode as well as seven tracks from the metal band Mastodon. The DLC pits you and a buddy against hordes of Grims on a foggier version of the Seaside map. As you complete waves, you will unlock more weapons for use that will come in handy as the waves get increasingly dificult.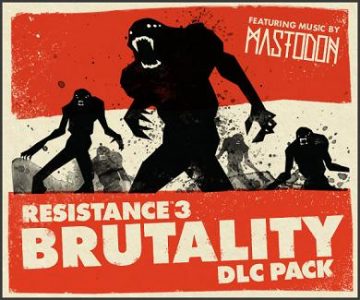 That's not all buyers of the pack get though. Along with the co-op mode and seven Mastodon tracks, buyers will also receive the Mick Cutler skin for competitive multiplayer and will receive access to the sledgehammer for use in competitive multiplayer. But wait, there's more! To thank fans for all of their support, Insomniac Gmaes is unlocking a new map for 8 player deathmatch which is titled Bunker.
What are you waiting for? Download the Brutality pack today and start smashing some skulls!