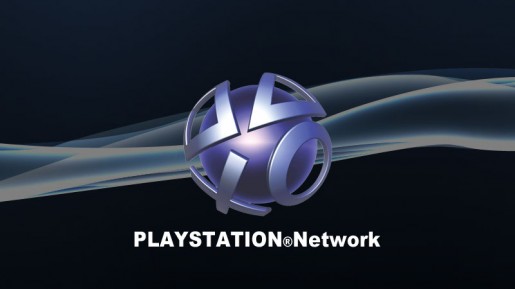 Sony has updated its content for the PlayStation Network for another week. Let's see what new and great things you can expect to on the PlayStation Store.
A number of full games can now be purchased via the PSN. The biggest addition this week is that you can purchase Deus Ex: Human Revolution. You can even buy the "Complete Edition" which includes all the DLC packs released for the game thus far. A PS3 theme that I'm looking forward to is the WWE '12 one.
*Note all prices are in New Zealand dollars.
Release Update: 5th December 2011:
Full Games (PS3)
Sam & Max: Beyond Time & Space Bundle (Full Season – Episodes 1-5) $34.90
Deus Ex: Human Revolution $89.90
Deus Ex: Human Revolution – Complete Edition $99.90
Also includes the Explosive Mission, Tactical Enhancement, and The Missing Link DLC packs.
Ion Assault HD $18.90
Galaga Legions DX & Pac-Man CE Dx Namco Generations Bundle $29.95
Voltron: Defender Of The Universe $18.90
Full Games (PSP)
Space Invaders Extreme $18.90
NBA 2K12 $59.90
PES 2012 – Pro Evolution Soccer $34.90
Minis (PS3 and PSP)
The Big Head Bundle (includes Zombie Racers, Retro Cave Flyer & Doodle Pool) $4.90
Add-On Game Content (PS3)
Rock Band 3
Ghost Of Perdition $2.90
In Waves $2.90
On The Backs Of Angels $2.90
We Built This City $2.90
Roadrunner Records Pack 02 $7.90
Rock Band 2.0
Conquer Me by Damone $2.90
If You Can't Hang by Sleeping with Sirens $2.90
In Division by Underoath $2.90
Whiskey's Got A Job To Do by Karla Davis $2.90
Until the Night (RB3 Version) by Free Spirit $2.90
Elevator Action Deluxe – Extra Character -TIME GAL- (free)
NBA 2K12 – NBA Legends Showcase $15.50
Voltron: Defender of the Universe – Arena of Doom $3.90
White Knight Chronicles II
Guild License
Prism Ticket
Prism Ticket X 5
Prism Ticket X 10
Guild Token Storage Ticket
Artefact Plans (Adolmaea Ii)
Artefact Plans (Adolmaea)
Artefact Plans (Black Knight Sword)
Artefact Plans (Dinivas Ii)
Artefact Plans (Dinivas)
Artefact Plans (Dragon Knight Spear)
Artefact Plans (Larvayne Ii)
Artefact Plans (Larvayne)
Artefact Plans (Sun King Sword)
Artefact Plans (White Knight Sword)
Artefact Plans (Wizel Ii)
Artefact Plans (Wizel)
Artefact Plans (Acutus Ii)
Artefact Plans (Acutus)
Artefact Plans (Antiquus Ii)
Artefact Plans (Antiquus)
Artefact Plans (Cornutus Ii)
Artefact Plans (Cornutus)
Artefact Plans (Cucullus Ii)
Artefact Plans (Cucullus)
Artefact Plans (Elementum Ii)
Artefact Plans (Elementum)
Artefact Plans (Fulguris Ii)
Artefact Plans (Fulguris)
Artefact Plans (Spina Ii)
Artefact Plans (Spina)
Artefact Plans (Velamun Ii)
Artefact Plans (Velamun)
Caesar Job Ticket
Cisna Job Ticket
Eldore Job Ticket
Framboise Job Ticket
Gold Colour Set
Grazel Job Ticket
Kara Job Ticket
Leonard Job Ticket
Miu Job Ticket
Rocco Job Ticket
Scardigne Job Ticket
Shapur Job Ticket
Vivid Aqua Colour Set
Vivid Blue Colour Set
Vivid Green Colour Set
Vivid Leaf Colour Set
Vivid Orange Colour Set
Vivid Pink Colour Set
Vivid Purple Colour Set
Vivid Red Colour Set
Yulie Job Ticket
Video
Operation Raccoon City – Reorc Gamers' Day Trailer
Availability: All locales
Access Episode 011
Availability: UK only
Avatars
Ace Combat: Assault Horizon
Avatar Pack 01 $3.90
Avatar Pack 02 $3.90
Avatar Pack 03 $3.90
Avatar Pack 04 $3.90
Packs contain 10 avatars each
Wallpapers
4 Elements HD – Wallpaper 4
Ra.One Wallpaper
G.One Wallpaper
Themes
Sport
Premier Manager® 2012 Generic Theme 1 (free)
Games
RAGE Premium Theme $2.90
Nature
In The Wild Theme $2.90
Views Of The World Theme $2.90
Wild World Theme $2.90
Dynamic Themes
STUDIO Themes
Christmas Advent Calender Dynamic $5.90
Abstract
Abstract Disco Ball $3.90
Games
Oddworld: Stranger's Wrath HD $3.90
WWE '12 Official Theme $3.90
Nature
Dynamic beach theme two $3.90
Dynamic gecko theme $3.90
Dynamic golden water theme $3.90
Dynamic ocean dawn theme $3.90
Places
Dynamic holiday in turkey theme $3.90
Dynamic Parliament Building Theme $3.90
Seasonal
Dynamic Christmas Tree 2 $3.90
Dynamic Christmas Theme 3 $3.90
Sport
Dynamic Formula One Theme $3.90