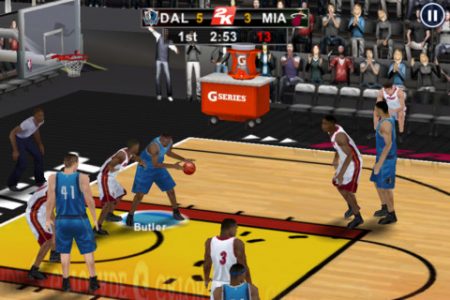 2K Sports has released a trailer for NBA 2K12 for the iOS platforms.
This is the first time a NBA 2k title will be heading onto the iPad, iPod Touch and iPone platforms. It may not look as flashy as the PS3 and Xbox 360 versions of the game, but it does feature unique easy to use touch screen controls.
As announced on the official facebook page, you can get NBA 2K12 on the iPod Touch/iPhone and iPad for a limited discounted price of $2.99 and $4.99 respectively.
Check out the trailer below: