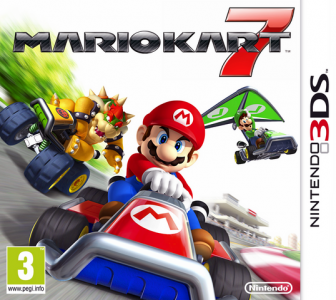 Similar to the past Mario Kart games, the seventh game in the series will offer gamers a lot of secrets to unlock such as the ability to unlock secret characters.
Aside from Mario, Peach, Bowser, Luigi, and the other starting characters, there are nine more special characters that you can unlock. Some of the notable ones that you can play as in Mario Kart 7 is Rosalina from Super Mario Galaxy and the wacky Wario.
Below are the full list of characters and directions on how to unlock them.
SECRET CHARACTERS
Daisy
Win 150cc Mushroom Cup
Wario
Win 150cc Flower Cup
Rosalina
Win 150cc Star Cup
Metal Mario
Win 150cc Special Cup
Shy Guy
Win 150cc Shell Cup
Honey Queen
Win 150cc Banana Cup
Wiggler
Win 150cc Leaf Cup
Lakitu
Win 150cc Lightning Cup
Mii
Win all cups on any cc.
Mario Kart 7 - Unlocking the Secret Characters

,