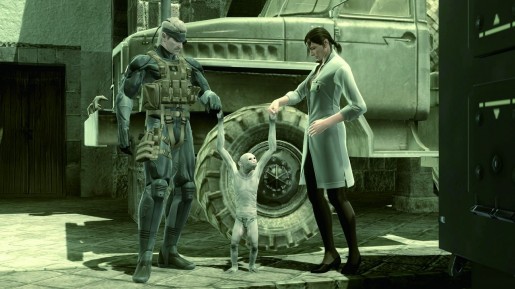 We recently reported that Metal Gear Rising: Revengeance Is NOT Part Of The Metal Gear Solid Franchise. This left many of you wondering what would happen the MGS proper games. Well it seems Mr. Kojima has heard your pleas and has confirmed that a new "authentic stealth" Metal Gear title is in the works and will release sometime in the near future.
"Had same kind of questions @today's conf. Our ex-RISING also were aiming at feel good action w/ protagonist, Raiden as a Spin-off, not MGS & such concept was shared w/ New RISING by P*," he said on Twitter. "For those of you desire for authentic stealth MGS, I want you to patiently wait for the sequel coming in future."
So there you have it folks, even though we don't have any kind of a date or even a window, at least can all rest, knowing that the stealth MGS games will still be sneaking our way in future cardboard boxes.