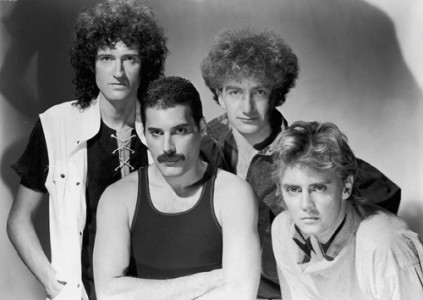 Harmonix has announced a new song pack for Rock Band 3 featuring nine new songs from the legendary rock band Queen.
The pack is entitled the "Queen Extravaganza Pack 02" and features a number of the band's greatest hits. Queen recently won the "Global Icon" award at the 2011 MTV Europe Music Awards in Belfast last month. Even though Freddy Mercury passed away 20 years ago, Queen's songs are still well known to fans around the world both young and old.
Here's the songs you can download:
-Seven Seas of Rhye
-Stone Cold Crazy
-I'm in Love With My Car
-You're My Best Friend
-Long Away
-Bicycle Race
-Don't Stop Me Now
-Radio Ga Ga
-The Show Must Go On
You can download all songs for the PS3, Xbox 360 and Wii from December 6th. They are available as a bundle for $14.99 or you can download each song separately for $1.99. You can also download Pro Bass and Pro Guitar upgrades for "Stone Cold Crazy" and "Bicycle Race" for only $0.99.
Harmonix Releasing Queen Songs To Rock Band 3

,