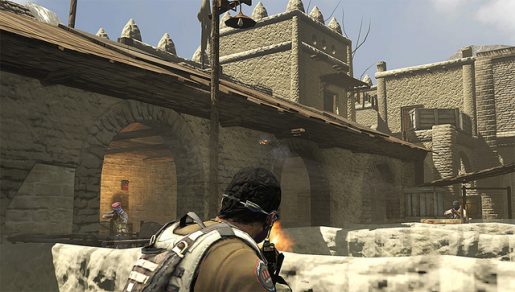 If you love Zipper Interactive's SOCOM games and looking forward into getting the PlayStation Vita this February 2012, you might want to pick up Unit 13 as it's one of the launch titles for the handheld.
Unit 13 is one of the first shooter games to arrive on the PlayStation Vita. Taking advantage of the second dual analog stick on the handheld, players can expect a fast action, hardhitti-ng, third-person shooter game for the Vita. In addition to the addition of the second analog stick for Unit 13, players can also take advantage of the back touch interface allowing players to have a unique and fun way to interact quickly with in-the-world elements of the game.
Similar to SOCOM, Unit 13 is a fast action, on-the game game where players will have to move quickly into the action and tackle 36 action-packed missions across nine unique locations. The mission objectives will vary in sizes and difficulty.
Another feature to look forward to with Unit 13 is the co-op gameplay that can be played on both WiFi or 3G. For those who will be getting the 3G Vita, there will be a new content that you can unlock called, Daily Challenges, new unlockables and more.