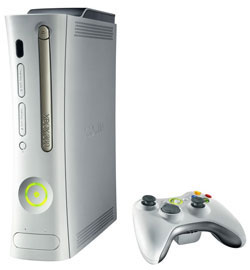 According to a new report, developers such as Ubisoft Montreal are currently working on 'target boxes' that are based specifically on Microsoft's planned specs for their next generation console and these dev kits are scheduled to be shipped to many leading developers and publishers as early as the end of 2011.
Edge Magazine cites a "source", reporting that top publishers like EA and Ubisoft have already been sent versions of these 'target boxes'; Edge also stated that "AMD is providing the bespoke GPU solution for Microsoft's console."
These target boxes are currently being replaced by Microsoft with new dev kits which leads us to believe that the new Xbox may hit shelves much sooner than any of us expected, or even want for that matter. Personally, I hope that the new consoles do not launch until 2013 at the earliest; developers are just now producing top of the line games that utilize the full capabilities of the current generation of consoles. I would like to see at least one more year of blockbuster smashes like we got this holiday season. What do you guys think? Are you ready to trade in these monster machines for their more expensive big brothers?