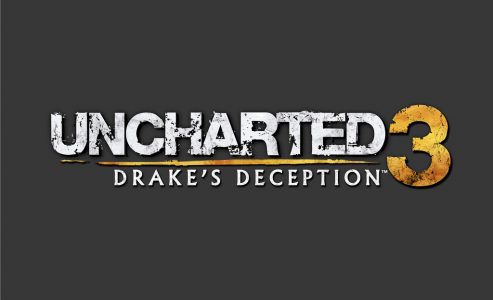 Uncharted 3: Drake's Deception is the third instalment of Naughty Dog's multi award winning Uncharted series starring the charismatic Nathan Drake. When Uncharted 2: Among Thieves came out in 2009, it was praised for its amazing graphics, excellent storyline and innovative gameplay. Because of this, Uncharted 2: Among Thieves was regarded as being one of the best video games released this generation.
With a predecessor that turned out to be so successful, how can Naughty Dog top a game that was already nothing short of a masterpiece? Let's find out as we take a look at the HOTs and NOTs of Uncharted 3: Drake's Deception.
HOT
Gameplay
Two years on and Naughty Dog has released Uncharted 3: Drake's Deception. As good as Uncharted 2: Among Thieves was, I'm going to say that Uncharted 3: Drake's Deception is an even better game and makes numerous improvements over its critically acclaimed predecessor.
One of the things I've noticed about Uncharted 3 that is better than Uncharted 2 is that the actual pace of the single player campaign has improved dramatically.
In my opinion, I felt Uncharted 2 had too many tedious shooting sequences that it felt more like a first-person-shooter more than a third-person action/adventure title. Although Uncharted 3 has its fair share of shoot-outs, it's mixed up with fist-fights, numerous chasing sequences, stealth elements, puzzle- solving and a whole lot more exciting Hollywood-style action set pieces.
Even the first level from Uncharted 3 gives you an indication of the type of fun action there is to experience in the entire single player campaign. When Nathan Drake and Sulley get upset when they are given fake money for an artefact they have found, a good old-fashioned bar-brawl ensues which is arguably one of the most entertaining features in the entire game.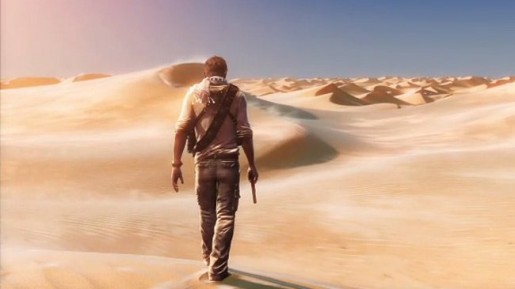 This is because Nathan Drake has a lot more melee attacks than what he had in Uncharted 2. After being surrounded by a bunch of Jason Statham clones, Drake and Sulley show us what they can really do in Uncharted 3. There are numerous new melee attacks that you can execute in Uncharted 3 which results in many entertaining results. Drake can now pick up nearby objects around him and smash enemies with it such as beer bottles and chairs just to name a few. The best fights occur when Drake has to encounter 7 feet tall henchmen. He normally does what any sane person would do and that's to weaken them by kicking them downstairs!
Characters
All the characters you know and love from past the Uncharted games make a welcoming return. This includes both Chloe and Elena and Drake's mentor Sulley. Joining Drake this time around are two new enemies including the first female villain of the series, Katherine Marlowe along with her trusty lackey Talbot. Marlowe knew Drake and Sulley when she first met the pair 20 years ago and the back-story for all three characters really build up as you progress further into the game. One of my favourite features in the entire game is when you get to play as Nathan Drake when he's only 15 years old. You even get to witness the first time Drake gets to meet up with Sulley.
Graphics
Arguably, the visuals in Uncharted 3: Drake's Deception is superior to that of Uncharted 2: Among Thieves. This is because for the first time in the series, you can view the game in stereoscopic 3D. Some of the game's epic set pieces really shine when you view it in 3D. One of the best scenes to view in 3D is when the cruise ship is sinking and Drake needs to avoid the incoming water that's about to get him. There are numerous other epic Hollywood-like set pieces that are entirely playable in Uncharted 3 and all of them are a joy to watch.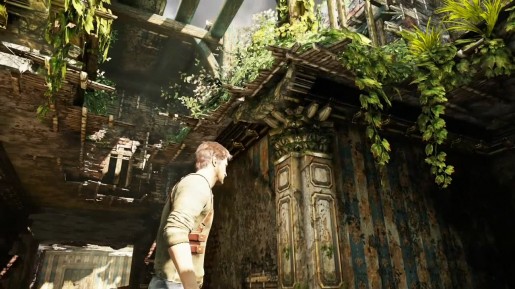 Splitscreen Multiplayer
One of my favourites aspects of the game is that there's splitscreen multiplayer added to the series for the first time. The first Uncharted lack a multiplayer mode while the second game you could only play with online players. It's good to know Naughty Dog hasn't forgotten about the number of gamers who still love to play multiplayer games with the person sitting next to them.
Although you cannot play co-op mode during the game's main campaign, there are five separate chapters for you to play that take place during the same locations in the actual game. The co-op mode in Uncharted 3 reminds me a lot of Call of Duty's spec ops mode as there are tougher baddies for you to face here than in the main game itself. These include many baddies arming themselves with shotguns while covered in heavy armor! The other form of co-op is the survival mode. This is where you and your mates have to survive wave upon waves of baddies.
Multiplayer
The multiplayer mode of Uncharted 3 is also expanded from Uncharted 2 which makes it feel more like a feature of the game and not just a last minute add-on. There are multiple game modes for you to choose from and several beautiful locations for you to play on. Added to Uncharted 3 are all-new "boosters" and "kickbacks". These are benefits players can earn during multiplayer mode to makes things easier for them. This may include getting a special weapon or being able to run faster. It may not be a new feature added to the entire video game industry but it's a fun element that I'm sure Call of Duty fans will love.
NOT
Familiarity with Uncharted 2
If there's one thing to criticize about Uncharted 3: Drake's Deception is that it feels all too familiar to Uncharted 2: Among Thieves. Apart from a few new melee attacks and the addition of splitscreen multiplayer, veterans of Uncharted 2 may feel a case of déjà vu while playing Uncharted 3. Not that this is a bad thing mind you, it's just that some gamers may find Uncharted 3 to feel more like an add-on to Uncharted 2 in lieu of an entirely new sequel of the franchise.
VERDICT
Apart from the obvious similarities Uncharted 3 has with Uncharted 2, Uncharted 3 is still one of the best gameplay experiences I've had in a very long time. I will have to say Uncharted 3 is even better than watching a Hollywood movie as it has better acting and a lot more action (if you compare it with Transformers: Dark of the Moon). Uncharted 3: Drake's Deception offers more diverse gameplay than its predecessor and splitscreen multiplayer for gamers who like to play offline. Although I'm a huge fan if Uncharted 2: Among Thieves, I have to say Uncharted 3: Drake's Deception is the overall better game. Uncharted 3 is without a doubt one of the best games you'll ever play in 2011.
[Editor's Note: Uncharted 3: Drake's Deception was reviewed on the PlayStation 3 hardware. The game was provided to us by the publisher for review purposes.]
*Note this is a secondary opinion review for Uncharted 3. To view our original review for the game click here.
Uncharted 3: Drake's Deception (NZ) Review

,