Click here for more Skyrim Guides
If your wish is to become rich in Skyrim, joining the Thieves Guild will be one of the first things that you need to prioritize.
Joining the Thieves Guild can be done as soon as you start the game. They're located on the underground sewer of Riften, a city that can be found on the southerneast side of the map.
Now, what is the process of joining the Thieves Guild? What are the benefits of it?
Joining the Thieves Guild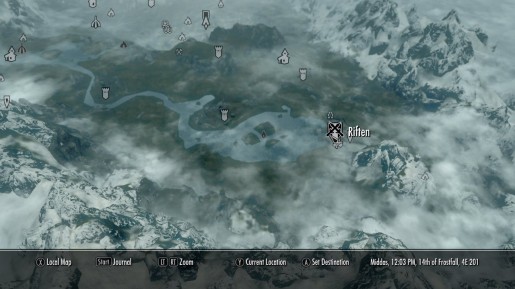 1. Go to Riften
2. Look for the man named Brynjolf during the Daytime in the Market.
3. Help him steal the Madesi's Ring (You can fail this one) A Chance Arrangement Quest will be initiated.
4. Whether or not you stole Madesi's Ring, he'll ask you to do another quest. Taking Care of Business Quest will be initiated.
5. The quest will involve of you talking to the three shopkeeper and make them pay their taxes.
6. When doing the Taking Care of Business quest, remember to ask Brynjolf more information on the three shopkeepers. Doing so, will make collecting their taxes a lot easier.
7. Upon successfully doing the quest, he'll invite you to their hideout, the Red Flaggon, which is located on the Ratway.
8. Ratway is located on the sewers, at the bottom part of the town where the water is.
9. Be careful of the Ratway as there are skeevers and enemies in there. The Ratway is big and there will be times you will get lost.
Red Flaggon – Cistern
10. Once you're in the Red Flaggon, you'll meet the rest of the team. Congratulations! You're now part of the Thieves Guild
Rewards for Joining: Thieves Guild Armor by Tonilia, located at the Bar.
What do I get for Joining?
Joining the Thieves Guild will give you an opportunity to get a lot of money. When you joined the Guild, there will be trainers of the sneaking, lockpicking, and any other related thief skill ability.
Here are some of the advantage of being with the Thieves Guild:
– Use the Guild Chests to store your extra equipment without the risk of losing it.
– Ability to do jobs that will earn you a lot of gold, which may come handy if you wish to purchase a house and get married.
– If you ran out of lockpicks, it's always available for purchase at the Red Flaggon for 30 Gold each.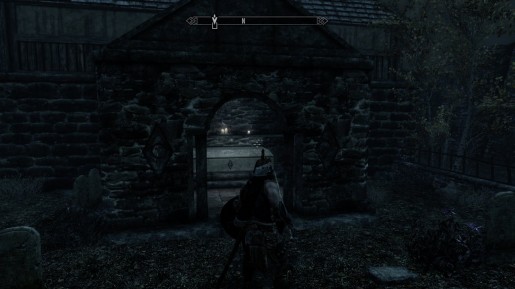 Alternate Entrance to the Theives Guild's Red Flaggon – Cistern
Achievements / Trophies
There are three possible achievements and trophies that can be unlocked when you complete the questline of the Theives Guild.
Taking Care of Business – Complete the Taking Care of Business initial quest.
Darkness Returns – Complete the Darkness Returns quest
One with the Shadows – Complete the Thieves Guild quest, Darkness Returns, and all of the quest in four influence quest.
MAIN QUESTS
– A Chance Arrangement
– Taking Care of Business
– Loud and Clear
– Dampened Spirits
– Scoundrel's Folly
– Speaking with Silence
– Hard Answers
– The Pursuit
– Trinity Restored
– Blindsighted
– Darkness Returns
Skill Trainers
Archery – Niruin (Master)
Lockpicking – Vex (Master)
Pickpocket – Vipir the Fleet (Master)
Lockpicking – Ma'jhad (Expert)
Sneak – Delvin Mallory (Master)
Skyrim - Tracking the Thieves Guild Location; The Benefits of Being a Thief

,