Click here for more Skyrim Guides
In addition to the 20 main quests that you have to do in order to finish the game, there are 23 additional sidequests you can undertake if you wish to learn more about Skyrim's lore.
In those 23 sidequests, they aren't part of any guild or temple quests that are also available in the game. Each of the quests have their own story and is separate from the main storyline. If you wish to hear some references from Morrowind, Hammerfell or even in Cyrodiil, you should start hunting these sidequests.
Sidequest #1: In My Time of Need
You can initiate the first sidequest at the very beginning of the game in Whiterun.
IN MY TIME OF NEED
– The very first time you get to Whiterun, you'll see an Alik'r Warrior talking to the Whiterun Guard. Talk to him and he'll tell you that he's looking for a Redguard girl, thus initiating the quest.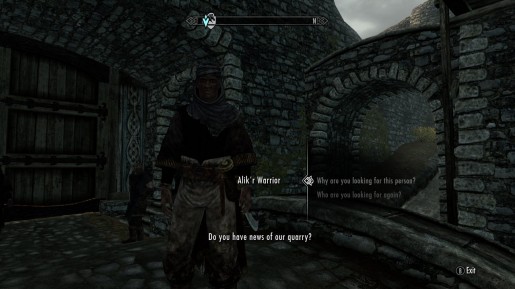 – The Redguard she's looking for is in Bannered Mare.
– Inside the Bannered Mare, talk to Saadia.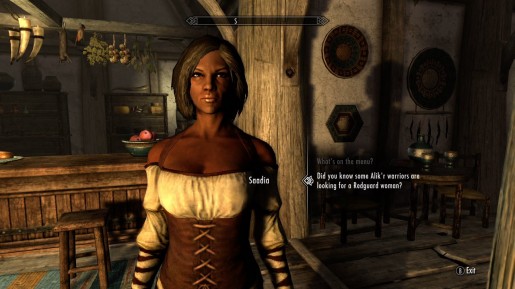 – Listen to what Saadia has to say.
– She'll tell you why the Alik'r warriors are hunting for her. It's now time for you to decide whether you'll listen to her or turn her in.
Option 1: If you wish to learn more about Saadia, you'll help her.
Option 2: Turning her in to the Alik'r Warrior that's been looking for her will end the quest right away.
Skyrim Sidequest - In My Time of Need

,