Click here for more Skyrim Guides
While everyone might think that all Daedra Lords are pure evil, there's one Daedric Lord that is not engulfed by darkness and that is Meridia, the Goddess of Light. For those who seek a sword that banishes the shadows, Merdia's Dawnbreaker is the sword you should be looking for
If you are hoping to get all 15 Daedra artifacts in Skyrim, you should put an eye out on Meridia and her Dawnbreaker sword.
A requirement needed to get this quest that gives you the Dawnbreaker Sword is unlocked once you've reached Level 12. This means you can potentially get the sword fairly early in the game.
Meridia and the Dawnbreaker
– In order for Meridia to give you the quest to get the Dawnbreaker, you must have her beacon, that can only be obtained randomly on dungeon chests.
– If you're not lucky into finding this beacon, you can do it the hard way and search for the Shrine of Meridia which is slightly north of Dragon Bridge.
– Once you have the beacon (or not), head over to her Shrine.
– A marker should appear on your map. If you're doing it the long way, simply look for a statue with hands up high in the sky.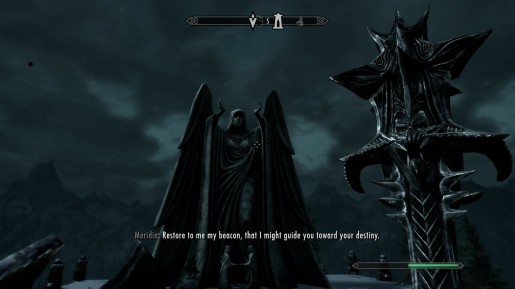 – Place the Beacon into the Altar.
– Meridia will speak to you and bring you up high.
– You'll then learn that a Necromancer named Malkoran is planning to raise the dead and use it on the on-going civil war in Skyrim.
– She'll ask you to enter her Shrine and get rid of him.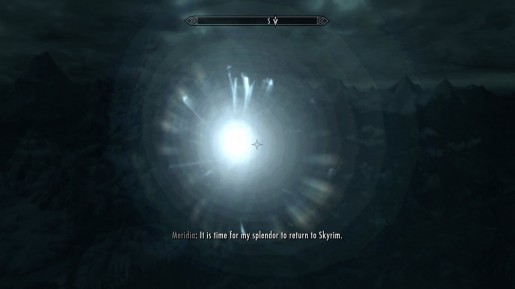 – Inside the Shrine, prepare to kill some Shades.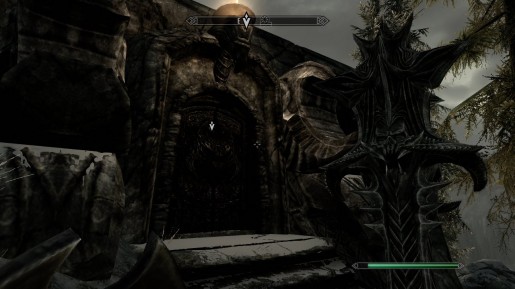 – You'll have to do some small puzzles in order to get deeper into the dungeon. Use the beacon scattered throughout the dungeon to open doors.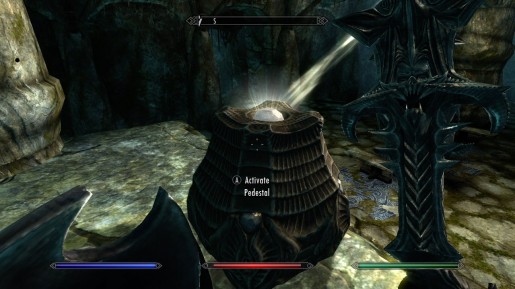 – At the end, you'll face a group of Shades and finally Malkoran.
– Take down Malkoran and you'll face his evil counterpart equipped with Magic. Be careful!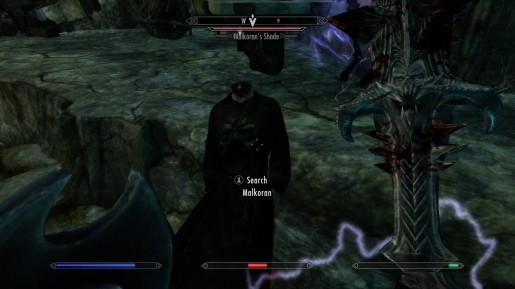 – After everyone is dead inside the shrine, it's time for you to take the sword from the pedestal.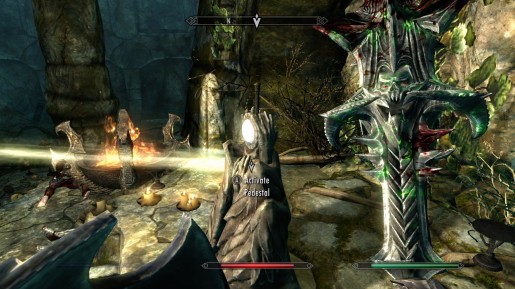 – Now with the Dawnbreaker Sword, enjoy is shimmering light that can banish the Undead.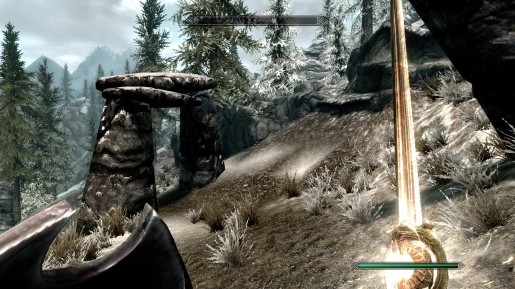 Skyrim - Meridia & the Gleaming Dawnbreaker Sword (Daedra Artifact)

,