Click here for more Skyrim Guides
To complete your fifteen Daedra Artifact collection, you must obtain the vigorous hammer of Volendrug from the Daedric Lord of Curses, Malacath.
Gamers who are pursuing this daedric weapon, make sure that you have a Troll Fat and a Daedra Heart in your inventory to make this quest easier for you to complete. There are no required levels or anything that make this quest complicated.
If you have what it takes to do this quest, let's move on.
The Hammer of Volendrung
– To initiate this quest, find the settlement of the Orcs in Largashbur, southwest of Riften.
– When you're close to the settlement, you'll see the Orcs fighting a Giant. You can either watch or help them kill it.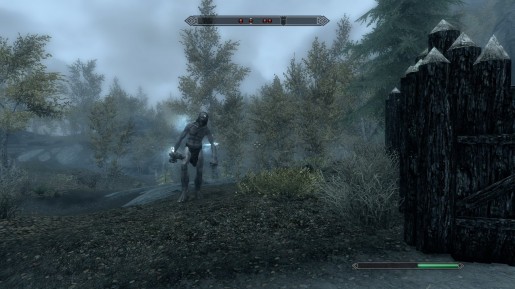 – Once the Giant is dead, talk to the Orc in a Hooded attire named Atub.
– By talking to Atub, you'll learn that the settlement's leader is cursed, thus making the settlement weak allowing the Giants to keep on attacking them.
– There's a way to lift the curse and that's to talk to Malacath.
– In order to talk to Malacath, you will need to have a Troll Fat (You can get these from the Frozen Trolls to the north) and a Daedra Heart (You can get these from doing the Azura's Daedric Quest).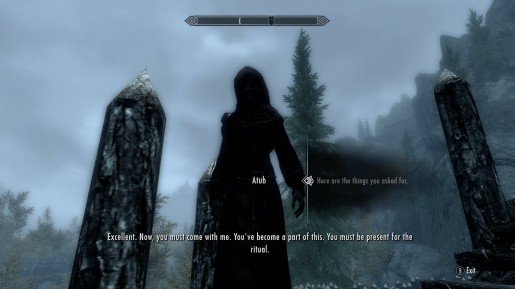 – Once you have the two items, follow Atub and meet the leader.
– Atub will then lead you to the altar and talk to Malacath.
– In order to lift the curse, Malacath will ask you and the Yamarz, the leader of the settlement, to get the Hammer from his shrine in Fallowstone Cave.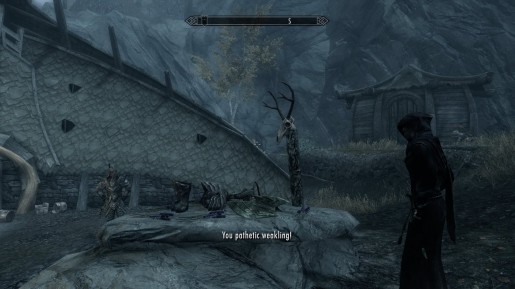 – Now follow the marker on your map that will lead you to Fallowstone.
– If you haven't discovered the area yet, prepare to do a long walk where you will have to fight bandits and bears along the way.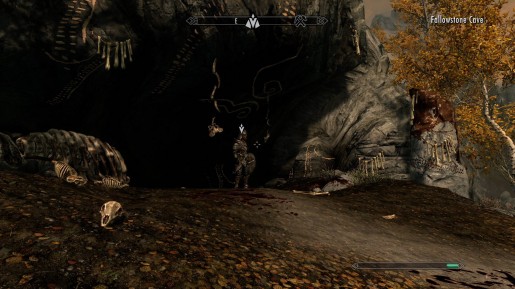 – At the end of the cave, you'll face a Giant.
– Before you approach the giant, Yamarz will ask you to kill it for him. Don't AGREE! Let him kill it and watch him die.
– Now, go kill the Giant.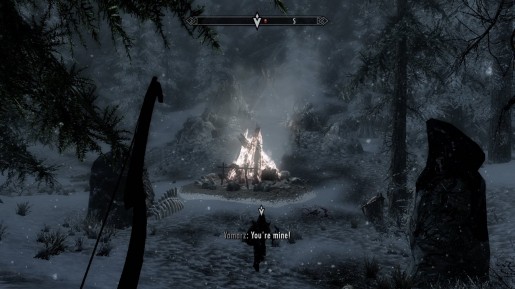 – At the end, go take the hammer from the giant.
– Don't forget to get the chest in the shrine of Malacath for some nice loot.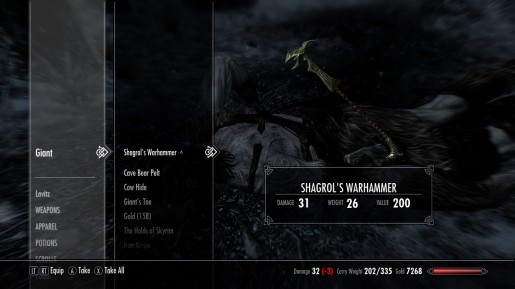 – Take back the hammer to Malacath in Largashbur.
– Tell them the fate of Yamarz
– The quest will end after giving Malacath the Hammer.
– Receive the Volendrung from Malacath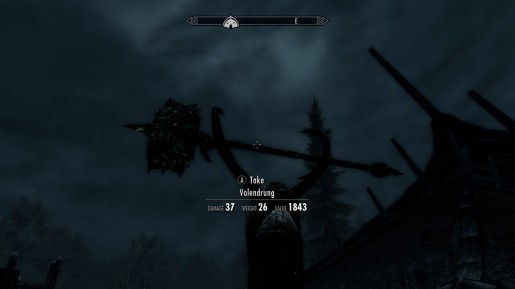 Skyrim - Malacath & the Vigorous Hammer of Volendrung (Daedra Artifact)

,