– At the end of the cave, you'll meet the Overlord Draugr for this dungeon. Kill him.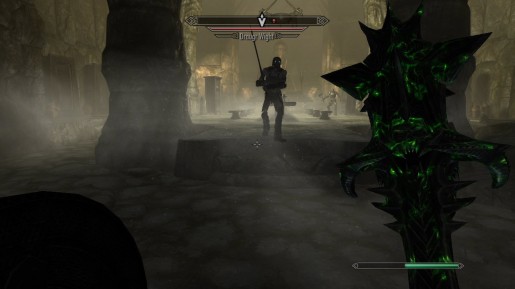 – Once the Overlord is dead and you clear out the cave, Eola will thank you. Now the feast for Namira can begin!
– She'll now ask you to invite Brother Verulus to join the feast and for you to eat him.
– Use the shortcut to exit the cave.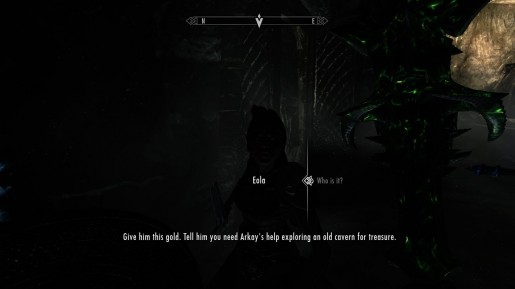 – Find Brother Verulus in either the Understone Keep or Hall of the Dead.
– Give him the gold you got from Eola to make him join you to Reachcliff Cave.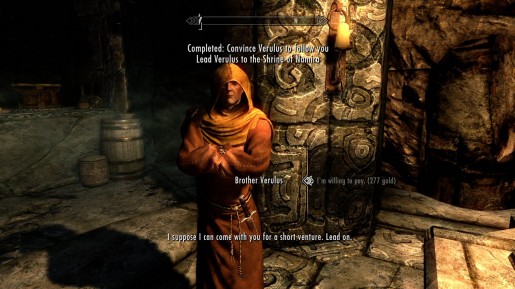 – Go back to the Dining Hall in Reachcliff Cave.
– Eola will welcome Brother Verulus. However, he will get sleepy and decide to sleep at the altar.
– Now kill him!
– Once he's dead, you can eat his flesh.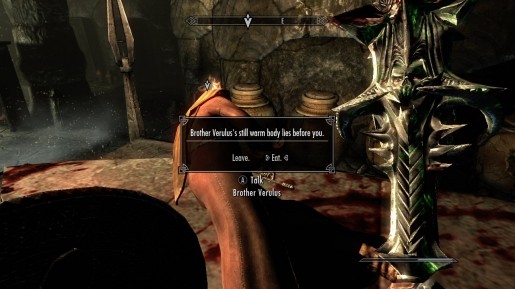 – After successfully eating his flesh, Namira will speak to you.
– At the end of this quest, you'll get the Ring of Namira that allows you to eat human flesh.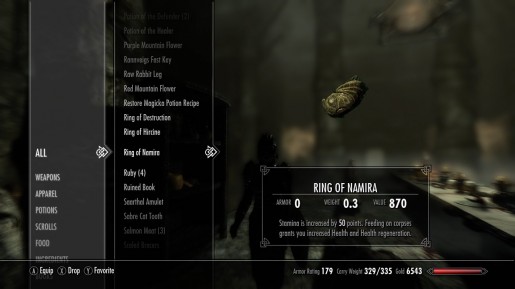 Skyrim - Cannibalism Explained & the Ring of Namira (Daedra Artifact)

,