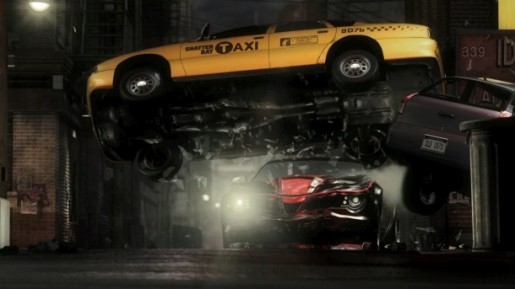 Following its SEMA event in Las Vegas that showcases Ridge Racer Unbounded, Namco Bandai revealed today that the game is scheduled for release on March 6th, 2012.
For racing fans, Ridge Racer Unbounded is the latest entry to the award winning Ridge Racer series that has been known with its turbo-charging racing game equipped with full environmental and vehicular destruction effects. Players can expect new set of cars that includes a powerful vintage muscle cars that will take over every alley and street corner in Shatter Bay.
Ridge Racer Unbounded will be available on the Xbox 360 and PlayStation 3 this March 6, 2012.