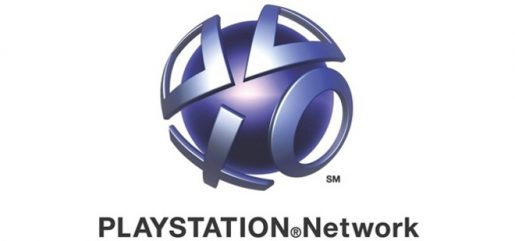 Sony has updated the content of its PlayStation Network for another week. A lot of discounts are offered plus a ton of new games.
The biggest new addition this week is that you can now purchase Call of Duty: Black Ops on the PSN. It's a big 18GB download so be prepared to wait quite a while for the download to finish.
You can also buy WWE Fan Axxess and the WWE '12 online pass this week before it's released next week.
*Note all prices are in New Zealand dollars
Release Update: 18th November 2011:
PlayStation Plus Discount
· Call of Duty: Black Ops – 20% off
Special Offer Selection
PS3
· Rochard (Was $18.90 – Now $15.50)
· Sideway New York (Was $18.90 – Now $15.50)
· Lara Croft Guardian of Light (Was $24.90 – Now $12.45)
· Hoard (Was $18.90 – Now $9.50)
· BloodRayne: Betrayal (Was $24.90 – Now $18.90)
· Outland (Was $18.90 – Now $9.50)
· Might and Magic Clash of Heroes (Was $29.95 – Now $15.50)
· Beyond Good & Evil HD (Was $18.90 – Now $9.50)
· Rocket Knight ($24.90 – Now $12.45)
PlayStation Network new content
Full Games (PS3)
· Call of Duty: Black Ops $99.90
File Size: 18 GB
· Call Of Juarez : Bound In Blood (Hdd) $36.95
File Size: 3756 Mb
· Hasbro Family Game Night 3 $59.90
File Size: 1264 Mb
Demos (PS3)
· Cars 2 Demo
File Size: 221 Mb
· Start The Party! Save The World Demo
File Size: 438Mb
· Move Fitness Demo Rating:
File Size: 908 Mb
· LittleBigPlanet 2 Demo
File Size: 2527 Mb
Full Game Bundles (PSP)
· Disney Pixar PSP Double Pack – Cars and Toy Story 3 $29.95
File Size: 401Mb
· Pirates Of The Carribean PSP Essentials Bundle – Dead Man's Chest and At World's End $29.95
File Size: 1403Mb
Demos (PSP)
· Crystal Mines Demo
minis (PS3 and PSP)
· Rumble Trucks $5.90
File Size: 25 Mb
·
· Where Is My Heart? $9.50
File Size: 56Mb
· Mena Speed $5.90
File Size: 25 Mb
PSone (PS3 and PSP)
Add-On Game Content (PS3)
Ace Combat Assault Horizon
· Compatibility Pack 3 (Free)
· Su-35 'Tekken' Skin Set $6.90
Cars 2
· Boost $1.90
· Wingo $1.90
· SnotRod $1.90
· DJ $1.90
· Ramone $1.90
· Flo $1.90
· Sherriff $1.90
· Chick Hicks $1.90
Dancestar Party – Mix 3 $13.50
· Duran Duran – Rio
· Martha Reeves & The Vandellas – Dancing In The Street
· Steps – 5,6,7,8
· Esmée Denters – Outta Here
Disney Universe
· Disney Universe Villians Costume Pack Bundle $5.90
(Includes the following costumes, also available separately)
· Cruella De Vil Costume $1.90
· Hades Costume $1.90
· Maleficent Costume $1.90
· Queen (Snow White) Costume $1.90
· Ursula Costume $1.90
Eyepet – Lucky Dip Sports 1 (free)
LittleBigPlanet 2 – Assasins Creed Revalations Costume $3.90
Need For Speed: The Run
· Online Pass $18.90
· Super Car Pack $9.50
· Time Saver $18.90
Rock Band Network
· Downhill – Rishloo $1.40
· Flight Of The Bumblebee (Rimsky-Korsakov – Thomas Walker $1.40
· Heaven's Calling – Black Veil Brides $2.90
· Hey – Honest Bob and the Factory-to-Dealer Incentives $1.40
· Hitman Blues – The Blue News $1.40
Rock Band 3
· Stevie Wonder Pack 01 $12.95
(Includes the following songs, also available separately)
· Higher Ground $2.90
· I Wish $2.90
· Sir Duke $2.90
· Superstition $2.90
Street Fighter 3 3rd Strike: Online Edition
· Music Pack 1 $3.90
· Music Pack 2 $3.90
· Match Pack 2 $3.90
Tour De France 2011 – Power Up $7.90
Uncharted 3: Drake's Deception
· Multiplayer Accessory Pack $2.90
(Includes the following costumes, also available separately)
· Capture Trooper MP Skin $1.90
· ISA Helmet $1.90
· Helghast Helmet $1.90
WWE 12
· Fan Axxess $17.00
· Online Axxess $15.50
Avatars (PS3)
· U3 Drake_Desert Avatar $0.50
Eyepet Avatars
· Mohicanpet $0.50
· Americanfootballpet $0.50
· Jumpingpet $0.50
Rayman Origins
· Basic Soldier $0.95
· Betilla $0.95
· Darktoon $0.95
· Fakir $0.95
· Globox $0.95
· Moskito $0.95
· Mr. Dark $0.95
· Pirahna $0.95
· Rayman $0.95
· Teensy Wizard $0.95
Dynamic Themes (PS3)
Abstract
· Abstract Smoke Theme 4 $3.90
· Abstract Raindrops $3.90
Nature
· Dynamic desert heat theme $3.90
· Dynamic great beach theme two $3.90
· Dynamic relaxing bank theme $3.90
Places/Landmarks
· Dynamic Brooklyn bridge theme $3.90
· Dynamic industry at night theme $3.90
· Dynamic Las Vegas at night theme $3.90
· Dynamic red clouds in Rome theme $3.90
· Destination: Egypt $3.90
Sci-Fi/Fantasy
· Cyber Terran 3020 Theme 4 $3.90
· Dynamic Vampire Theme 3 $3.90
· Dynamic Vampire Theme 4 $3.90
Sports
· Active Beauty: Push Ups $4.90
· Active Beauty: Seated Row $4.90
· Active Beauty: Yoga Cool Down $4.90
Soundtracks(PS3)
· Uncharted: Drake's Fortune Soundtrack $9.50
· Uncharted: Among Thieves Soundtrack $9.50
· Uncharted: Drake's Deception Soundtrack $9.50
Videos (PS3)
· Access Episode 009
· Run For Your Life' Full Playthrough Video
· Dragon's Dogma Pawn Trailer
· House of the Dead: Overkill – Launch Trailer
· Schlag Den Raab – Das 2.Spiel
· Need for Speed: The Run – Race For Your Life Trailer
· Need for Speed: The Run – The Black Keys: Lonely Boy Trailer
· Start The Party! Save The World Trailer
· Start The Party! Save The World Trailer (Ita)
Price Drop
· The House of the Dead: OVERKILL Extended Cut
(Was $89.90 – Now $64.90)