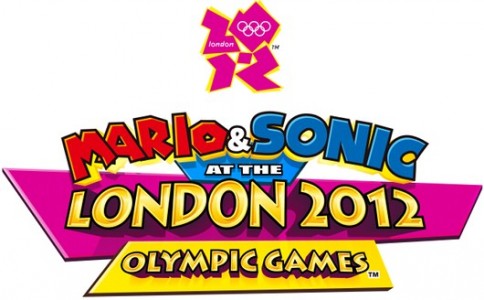 It'd be fair to say that, ever since the initial shock of Mario and Sonic teaming up for their first Olympic outing (which was, in turn, immediately over-shadowed by their cross-over appearance in Super Smash Bros. Brawl), gamers may have become indifferent to the unlikely match-up. However, because of the mixed to generally positive reviews of the two previous entries, SEGA may have been given a golden opportunity to improve on the party game franchise and create something refreshing and exciting. Does this Olympic party game go for the gold? Or is this entry walking away empty handed? Check out the HOTs and NOTs of Mario & Sonic At The London 2012 Olympic Games.
HOT
Strong Party Focus
On it's own merits, this is a game that strives to be a fun party game instead of a cartoonish representation of the true Olympic events and the game thrives for it. Where the game's basic Olympic events are covered, you have your various dashes and long jumps and pole vaults, the game also decides to mix it up with mini-games and dream events that serve as a fantastic contrast to the generally dry feel of many events. You don't call Kirby to do your taxes, you don't send for Bubsy to wash your windows and you certainly don't call for iconic video game super stars to do the 100m Dash all day every day.
The single-match mode plays the Olympic Events straight without tons of deviation, allowing for more hectic, chaotic moments of craziness with the Dream Events, which play as insane, fantastical versions of existing events. Luckily, instead of being a dry rehash of the event with more color and the occasional green shell, each Dream Event is its own game with wildly different control schemes and versions of playing, each counting as their own event.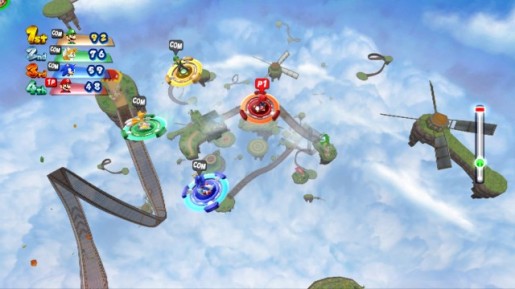 The party focus, however, really shines through with the game's London Party mode which can be equated to Mario Party without the board game element. London Party games can last from 30 minutes to an hour and a half and do a fantastic job of mixing up the action. Players run around a small representation of London for about five second until a player interacts with an event-holding NPC, trying to collect as many stickers as possible through the games' varied activities. The main olympic events happen after an alotted amount of time, before which players play mini-games such as quiz shows and tossing red and green shells at each other.
The London Party event steals the show and provides a stable structure for the otherwise dry choose-your-mini-game experience.
Controls Do Their Part
While the controls don't have the polish that newer Wii Motion Plus games like Skyward Sword have, the games themselves are often loose enough to where tight controls wouldn't make or break the game. Also, it's refreshing to see a party game on the Wii that doesn't totally abuse the Wii's motion controls. The D-Pad is used when necessary and it doesn't have a shyness for buttons.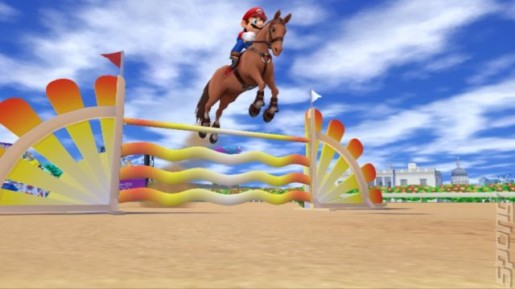 Also convenient, is the ability to switch between a single Wii-Remote and the Wiimote/Nunchuk combo. Nunchuks are not necessary to play the game, but may in some cases prove to be better for specific games. This means being short a single nunchuk won't ruin any parties, serving the party focus once more.
Never Slows Down Too Much
Save for "Rival Battles" in the London Party mode where single players must face off against the computer alone while other players watch and wait, the game never seems to slow down too much, where control explanations can be expelled with a single button and the game will start fairly quickly.
NOT
Vestigial Extras
Where it's pointless to complain about a game having bonus content, because bonus content is exactly that, it's the bonus content that's supposed to stand out as the 'value' of the game. When you've played all of the events and the party mode once or twice, what you have left is "Scratchers", literally scratch lottery tickets to win avatar items. Your Mii can put these on and play in the London 2012 Olympic games alongside Mario, Sonic and Silver the Hedgehog for some unknown reason. These scratchers, while not offensive, serve as a perfect contrasting point to the game's biggest flaw.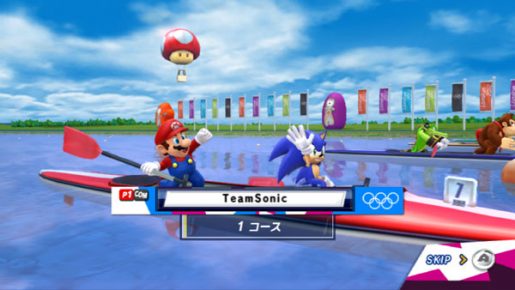 Lack Of Focus
Don't think you won't get any fun out of this game, you will, however, one should consider multiple players to be a necessity. Where multiplayer modes often get a free ride due to the mindless fun factor of competition, to remain engaging in a single player experience, focus is absolutely necessary. This is a game that assumes you're bringing a date or at the very least, a "+1". Where it's not impossible to enjoy one's self playing the mini games alone, it certainly bogs down the experience as a whole.
Running Out Of Ideas
Where mentioned above that the loose grip on realism allows the game to stretch out its legs and enjoy some fun of a somewhat more nonsensical nature, which is really pushing it in a game about Italians and mammals teaming up to win gold medals and hit each other with turtle shells, there's probably not a lot of places for this series to go. It had its initial Beijing run which introduced the friendly, aforementioned Italian/mammal rivalry and their Vancouver outing allowed them to enjoy what the winter games had to offer, 2012 London pushes the series about as far as it's going to go.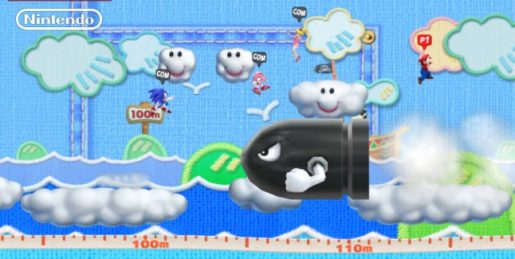 The game doesn't suffer from this fact, it's still entertaining, but the intellectual property probably isn't going to be getting a lot better. Mario and Sonic should probably call it quits after this European escapade.
VERDICT
Mario and Sonic At The 2012 London Olympic Games is a solid party game, but little else. It doesn't have the substance of Nintendo-produced party titles such as Mario Party and Super Smash Bros., SEGA did an admirable job with the series, breaking the shackle of the faithfully depicted sporting events and a focus on mindless fun. If you're looking to enjoy and humiliate yourself at your next family/friendly gathering, you'd be well advised to bring Mario and Sonic 2012. This iteration is probably as close to gold as the series is ever going to get.
[Editor's Note: Mario & Sonic At The London 2012 Olympic was reviewed on the Nintendo Wii. The game was provided to us by the publisher for review purposes.]