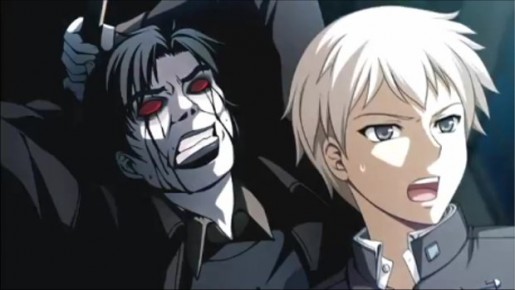 Disclaimer: These opinions do not reflect the opinions of JustPushStart.com, just one very disturbed man.
No one is interested in Corpse Party. What is Corpse Party? Sounds like an Oingo Boingo album. Corpse Party is not one of those things you've been anxiously awaiting unless you are VERY deep in Japanese Nerd Culture and you're not busy with the upcoming release of BlazBlue: Continuum Shift EXTEND.
Oh, and I mean VERY deep in Japanese Nerd Culture.
You see, you may love Japanese culture like I do, and hey, I can't get enough of it, but there are thousands upon thousands of Visual Novels in Japan. Most of them suck. The only two I can think of to recommend off the top of my head are Higurashi No Naku Koro Ni (When They Cry) and MAYBE Red Shift if you're a romantic.
Corpse Party, however, is an interesting game. One that shouldn't be ignored, despite its flaws, of which there are MANY. It's a study on how to make gore horror work and how to make something terrifying even when the characters are represented by low-sprite chibis' that look like they should be saving the world or selecting from a drop down menu or buying potions.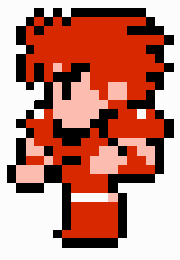 Not Particularly Well Characterized
This is a game that wants to scare a different part of you. This is a game that taps into the part of you that is afraid of failure. The part of you that wants to curl up and die instead of go on and then takes the option away from you. To illustrate, in the horror-world created by the mourning of 4 dead children, every dead spirit lives in eternity feeling the pain they felt at their death. In other words, dying is a fate worse than death. If you shoot your own head off, you will continue on forever feeling the bullet plowing its way through your gray matter.
More than anything, this doesn't make you afraid to die because you WILL die. It makes you afraid to watch others die. So to itemize this list, here is why Corpse Party's horror works.
1. Characterization
I pray to God that this game never gets a playable demo because it has one of the most hackneyed and generic first hours I've seen in a long time. A few broad anime stereotypes stay after school for a prank and they enact a "charm" to keep them all together as friends. The best decision this game could have made was to separate every character and isolate them to bring out their vulnerability.
So it DOES.
That said, every character has at least one person to play off of, which only make their further separation even more jarring. These are school children without the confidence or know-how to make it by themselves or, even more so, keep their cool. Each is only doing what they think would be the best idea to remain sane. Half of them don't see it to the end.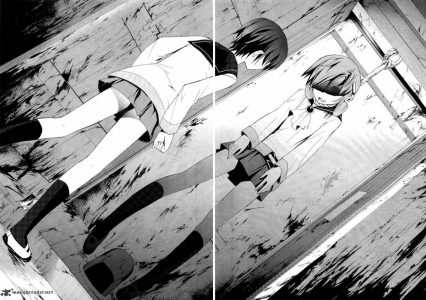 A Page From The Manga Illustrating This Point Perfectly
More importantly, every character feels responsible to each other to a point (or at least the good ones do) so the goal turns out to not as much keep yourself alive, but keep the other alive and sane. The game uses human vulnerability to its advantage every step of the way and makes you constantly wonder where that certain character's breaking point is, and whether it'll all be worth it in the end. Every character could very easily end up alone, insane or dead.
2. Isolation
Within minutes of gaining control over the teacher character, she is incapacitated and separated indefinitely from the children. You are then immediately thrust back into the shoes of another worried student who is simply not capable to lead or, as it may turn out, even survive the ordeals that litter their path.
To lay out the game's philosophy, there is one and only one character who is grown and mature enough to round these kids into a sane, calm and productive state of mind and you only play as her for ten minutes. In other words, the game is ****ing with you.. Chaos begets helplessness, helplessness begets horror. Without a single person to guide them, these kids are just as panicked as their over-active imaginations will allow them to be.
Horror is often inversely proportional to strength. This is why the original Predator movie worked and this is why F.3.A.R. didn't. The absolute only hope these kids have left is to come together and try to organize, which they attempt and every single attempt is thwarted by the intentions of their current abode. The school wants them to be terrified so they leave them alone. The game wants you to be scared, so it makes sure you understand that these kids are in trouble of facing a VERY CANON death at absolutely any moment (A la the end of the first chapter.) Which comes to…
3. Indescrimination
This is a topic that probably shouldn't be dwelled upon due to its simplicity, but one that should be heeded as extremely important. There is no real main character. The game spreads its cast out enough and its play time so every character is believable enough to be the main character. People who could have very VERY easily been the protagonist bite the dust and are gone just as quickly as they came.
To point to an outside example, audiences were absolutely shocked by Psycho in 1960 because they created a main character and stabbed her too many times to count, leaving her to die, alone and unloved in a dirty shower. If a main character can die, and as I already stated in my review, ANYONE CAN DIE. What's scarier than feeling the icy black hand of death waiting around every corner for any character? Well, quite a few things, but shut up, I'm making a point.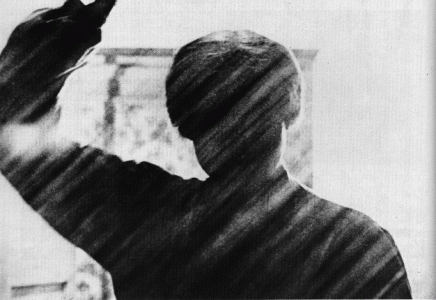 Believe It Or Not, Corpse Party Lays On The Incest Themes Even Thicker
Maybe the most important thing this game does right, something that should be heeded by absolutely every single person out there hoping to write horror.
4. THIS GAME MAKES GORE POIGNANT
There is a hauntingly visceral and wet-sticky-icky description of a previous student eating another student and keeping their eyeball (SPOILER: an eyeball they end up eating eventually anyway) that crawled right up my spine and made me decide to take the game on its greatest merits. Anyone can describe one person eating another, but the description was so raw, so inhumane and so regretful that I felt the horror it wanted to convey. It gave me the sinking feeling of "God I never want to eat a person EVER" that one should feel. Imagine eating your dog. Imagine someone made you a turkey sandwich and told you afterward how awkward it was that the turkey kept barking and had a name tag that said "Sluggo". Imagine the horror of not only knowing that your dog is dead, but you're sustaining yourself on it.
This dog used to be alive and it used to lick your face and play tug of war and now you're digesting it. This is what the game wants you to feel. And this is only one instance. The reason I find myself no longer calling gore "The Lazy Man's Horror" is because of how well it goes hand in hand with dread.
Another scene details (Without giving too many spoilers away) a man essentially masturbating over a pile of mush, organs and gore that was once his best friend and possible love interest. He's so disgusted by himself upon the revelation that he lets out a scream so blood-curdling and horrified that it could only come from someone truly distraught. It's poignant because that pile of mush was once…
A MAIN CHARACTER.
We're disgusted because we too once knew this person. This isn't a pile of organs, this isn't just a dry skeleton that belonged to no one in particular. This pile of mush and thick blood was once a school girl that endeared herself to us.
Finally a game decides to come along that shows us why gore is such a horrifying thing.
Gore is what we are all inside. As Clive Barker once said… "Everybody is a book of blood; wherever we're opened, we're red." and that's why we're scared. One wayward step, one itchy trigger finger, one starved friend later and we're a bloody mess that someone used to care about, reduced to meat and eyeballs. This is the greatest reason, of all, that Corpse Party isn't a game to be tossed aside.
Days later and I still find myself haunted by this game. As I said, this game can shed true brilliance and should be taken as an interesting work for anyone who wants to write horror.
The gameplay still kinda sucks though.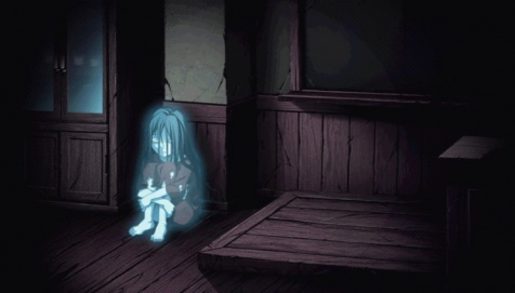 Scarier Than Resident Evil 5, Though
Four Reasons Why Corpse Party Is Not A Game To Be Ignored

,