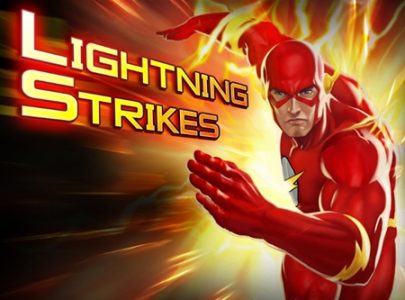 Today, Sony Online Entertainment (SOE) announced that DC Universe Online will be receiving DLC focusing on The Flash next month. More specifically, this upcoming DLC, titled Lightning Strikes, will be available December 6th.
For $9.99, you'll be given Central City as a new map to explore, a new adventure following The Flash, new gear (Zoom-inspired gear for villains, Black Lightning-inspired gear for heroes), new enemies and even all new electricity-based powers to choose for your superhero/supervillain. That's quite a bit.
Lightning Strikes will land exactly three months after the first DLC, Fight for the Light. With the previous DLC costing absolutely nothing, are you ready to dish out ten bucks for this content? Of course, that's assuming you're not a part of the prestigious Legendary players who will be able to download this add-on content for free.