[Note: Sims 3 Pets is a standalone game for consoles.]
Following the successful launch of The Sims 3, it's time for another expansion to the award winning series. Just like the game's predecessor, the Pets expansion has never been new to the Sims series. However, there are new exciting things awaiting Sims 3 fans looking to own pets in the game.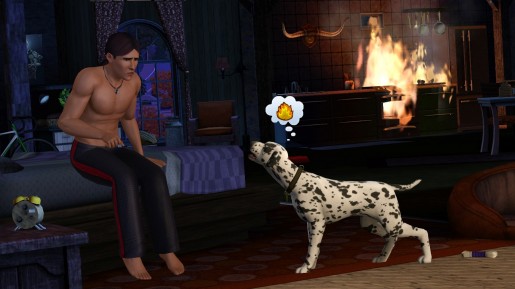 Just recently, I finally had a chance to sit down and play through the final build of the expansion on the Xbox 360. First impression – same Sims 3 game except with pets. As I go ahead and create my character, that's where the new things in the game starts. Similar to other Sims Pets expansion, players will have to start making their own Sims. You create the basic human character, then it's time for creating the Pets. Two pets are available – cats and dogs. While choices are between the two, there are different kinds of breeds that you can choose from.
Now, I'm sure you ask how many breeds are there. If you love dogs and are looking for a specific breed, it's more than likely it will be on the list as there are a total of 92. As for cats, they too will have nearly up to 92 different breeds. For my first pet, I picked a Bulldog. Similar as to how players customize the human character, they can do the same thing with the animals. They can edit their appearance, have some ribbons and lastly, teach the pets traits in order for them to have a personality. Only in Sims 3 Pets that players can give their pets' traits. If not having your own pet is your forte, there's always an option to adopt.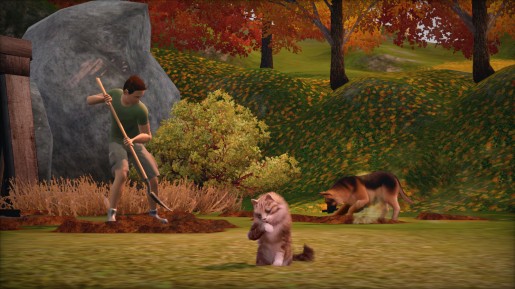 As soon as my pet was created, I finally hop into the game and do my daily routine. For those who are wondering what the pets do in the game, players can pretty much walk their pet, play with them and a lot more. If your pet meets another one in the game, they can flirt and worst, mate with each other. It's nice to see that pets also have a social interaction between other pets.
Another unique feature of the Sims 3 Pets is the ability to use the Kinect sensor to give voice commands. Yes, by registering your voice at the time of pet creation, you can have the pets you created respond only to your voice. Think of it as Nintendogs, however, you can't pat it or rub its belly.
While I haven't really spent that much time in playing Sims 3 Pets, I'm sure there are more features that I need to talk about. Check back with us on October 18th for our review of the game. So far, Sims 3 Pets plays very similar to past Sims Pets expansion except the new ones have voice recognition and the ability to have your pets traits.