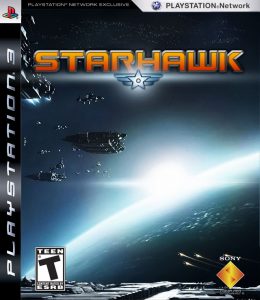 Fans of Sony's critically acclaimed online-only shooter Warhawk no doubt have their eyes fixated on the upcoming spiritual successor Warhawk (itself a successor to Warhawk on the Playstation), and while the beta is coming to the PS3 with new copies of Uncharted 3, there are still many questions to be had about the game, one of which was just recently answered.
On the official Facebook page for Starhawk, the following statement was released.
I know a lot of you asked about customization, which is increased from Warhawk in Starhawk's multiplayer modes. In WH, you could customize head, upper body, and lower body. In Starhawk, you can customize head, torso, arms, legs, and boots, and mix and match all those for both Outcasts and Rifters. You also have two decals, background and foreground, where you pick the color, and choose paint schemes for vehicles.
They also mentioned that they have more news to be revealed about customizing the online game experience and the actual games themselves, ending the statement by saying that we'll be "pleasantly surprised with what [they] had." and ending with a strangely foreboding and almost flirtatious smiley face.
Fans can look forward to trying out the shooter when the beta released November 1st with Uncharted 3.
":)"