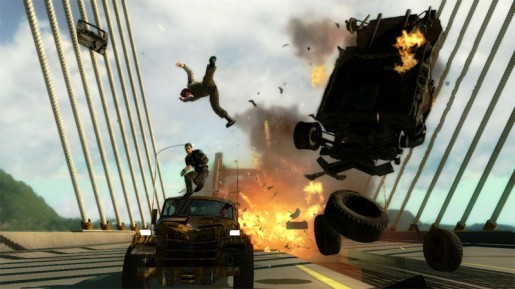 One of the most highly underrated games of 2010 was Just Cause 2. The game featured insane stunts, a lack-luster story, an amazingly detailed location, and one of video game's greatest mechanics: travel by grappling hook-n-parachute.
Well it seems we may be able to get another taste of this wonderful mechanic as soon as next year. The latest issue of Xbox World magazine contains the following statement in their rumor section: "Our spies say devs Avalanche are hard at work as we speak, and that it's set for release next year."
We look forward to seeing our dear friend Rico "Scorpio" Rodriguez as soon as 2012.