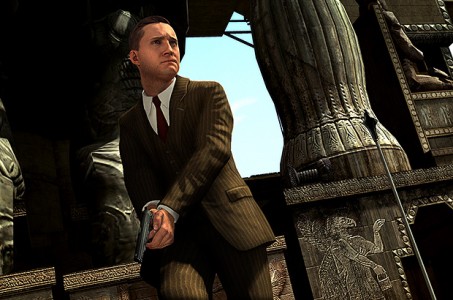 Along with the Complete Edition that L.A. Noire will be getting on the PC, it seems that the console versions will be getting one as well.
Rockstar Games revealed today that L.A. Noire The Complete Edition will be releasing on the PlayStation 3 and Xbox 360 later this November. The game will feature all of the released downloadable add-on cases; the Nicholson Electroplating, Reefer Madness, The Consul's Car, The Naked City and A Slip of the Tongue addon cases along with the Badge Pursuit Challenge and all weapons and outfits which have previously been released.
Gamers can expect L.A. Noire The Complete Edition to hit the stores this November 15th.