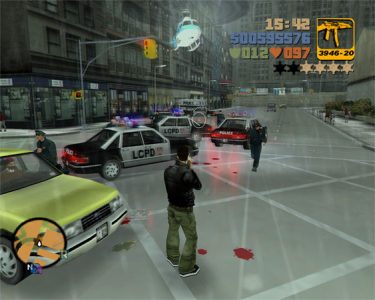 While many people would agree that making a sized down clone of someone for their tenth birthday is a pretty crap gift Rockstar disagree! Saying happy 10th to Grand Theft Auto 3 Rockstar have announced that they'll release the seminal 3D sandbox destruction game on iOS and Android platforms.
Grand Theft Auto 3 gave you a living, breathing world populated by dozens of different vehicles, weapons and types of squishy pixel-people on which to inflict yourself on. It was controversial, innovative, great fun and now it may well be coming to your phone.
"Grand Theft Auto III showed us the potential of open world games. It helped set the vision for the company, and we have been expanding on those possibilities with every game ever since." said Rockstar co-founder Sam Houser.
No word yet on release dates or pricing.
I, for one, can't wait to tear down the pavements of Liberty City, in an ambulance, sirens blazing, on my phone. Oh the irony.