When you think of tower defense games, what comes to mind is usually a top down game where waves of mobs come in droves and you have clear precise paths in which to set up your towers. Dungeon Defenders attempts to break out of that style by doing what most games have been doing lately by mixing Genres; this game is, at its core, a tower defense game but it also has other very strong elements.
Dungeon Defenders is a third person tower defense game with very prevalent dungeon crawling (soo much loot), as are the Role playing, action-adventure, and real time strategy elements. If you play it right, there is even a little platforming that helps with the strategy of the game. There are four different classes that you can play as, Apprentice (Mage), Squire (Warrior/Knight), Huntress (Hunter), and Monk (Monk duh!) and each of these classes all have their own styles of play. They each use their own type of weapons and have their own different type of towers. So now that you know what this game is about, let's get into what is HOT and what is NOT in Dungeon Defenders.
HOT
Gimme the Loot!
Remember how I said that each class could use their own weapon type? Well, as you play with one class, the only weapons that will drop will be weapons that they can use. But there are so many variations of weapons it is insane, not to mention you can level up each weapon and armor piece and once you level a weapon up high enough, you get to rename it. What is even better is that the game lets you know if the loot item is trash or not with the use of a simple "Thumbs Up/Down/Sideways" symbol, so you don't waste precious hours sifting through them all.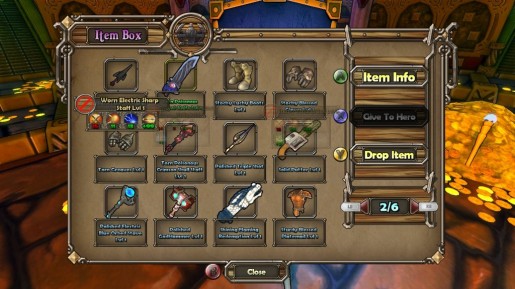 Strong Levels
Each and every level in this game is simply spectacular; with plenty of different ways to approach how you want to defend your base. If the stage is too elaborate you can simply look at the map for a top down view of the stage. The map even shows you where dropped loot (color coded-green means it's an upgrade while grey is trash) is.
Multiplayer
I love the fact that you can play either local split-screen or you can choose to go online. Having two people play with two different classes brings an entirely new element to the game. Using Monk's Ensnare Aura in combination with Squire's Slice N Dice Blockade cuts mobs down with ease. Even if you don't have any friends to help you out, the game even allows you to swap classes during the build stage so that you can still use a combination of different tower types while leveling up just one class.
Stats
Being able to level up your hero to play just how you want them to is not only fun, but allows for some surprisingly strategic gameplay. For example, I have one Squire who can go toe to toe with any group of mobs no matter how many and it wouldn't even feel like a challenge, and another Squire whose towers are so strong, he rarely has to get into the fight. Each time you level up, you can choose what type of bonus you want to increase, this goes for weapons, armor, and even pets as well. No two heroes in Dungeon Defenders are the same.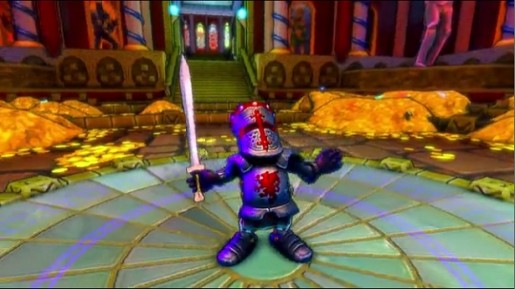 NOT
Wonky Camera
The only gripe I have with this game is the camera man. So there are four different camera settings that you can choose in Dungeon Defenders ranging from over the shoulder to a minimalist bird's-eye-view. I say minimalist because it is far away, but not quite enough to actually be useful. I prefer using the over the shoulder view because you can actually look out into the distance allowing you to see what mobs are coming, what is happening off in the distance, and make moves accordingly. For some reason, the camera always defaults back the the setting after this one after every single enemy wave. When setting towers/traps/auras etc. the camera can get into angles that prevent you from seeing small gaps in the defense of said tower which can be somewhat frustrating.
VERDICT
Dungeon Defenders is a game that everyone should play at least once. Even if you are not a tower defense type of gamer, there are enough elements of other genres stirred into this game that you may not even notice that you are playing a tower defense game. Loot whores will salivate over all the "shinies" that drop every other second, action fans will love the absolute chaos that the screen explodes into by the second (you heard me right, the SECOND) level, and real time strategist will crave the on the spot decision making that can be needed if defenses fail. Even with the problems created by the camera man, with a price point as low as $15, there is no excuse for anyone to miss this game.
[Editor's Note: Dungeon Defenders was reviewed on the PlayStation 3 hardware. The game was provided to us by the publisher for review purposes.]
Dungeon Defenders Review

,