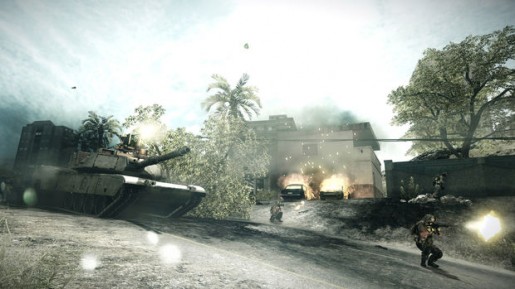 Now that you're done with the Battlefield 3 single player campaign and looking for more multiplayer experience with new maps, it's time to head back to Karkand this December as DICE releases its first expansion for the award winning Battlefield 3.
The Back to Karkand expansion will include four of the greatest Battlefield maps in the franchise; Strike at Kanarkand, Wake Island, Gulf of Oman and Sharqi Peninsula. Along with four new maps, there will be five new dog tags, five new achievements / trophies, three vehicles, and 10 iconic Battlefield weapons.
If you haven't picked up Battlefield 3, check out our review.