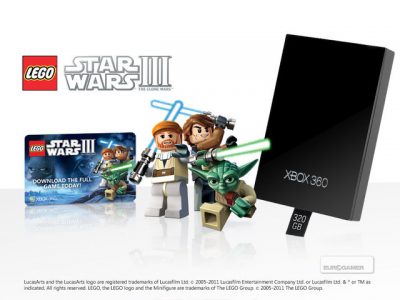 For those of you who simply need more trailers, movies, demos and other media all on your Xbox 360 Microsoft has you covered with this 320GB HD – which is designed to be used with the newer 360 Slim model.
The hard drive launches at $129.99 in the US with no price point currently known for other regions.
Something of note, however, is that the hard-drive includes a download code for Lego Star Wars 3: The Clone Wars so you can make some good, free use of all your new space. Oddly enough the game will not be available to purchasers from Japan, Saudi Arabia, Slovakia and the UAE. Go figure.