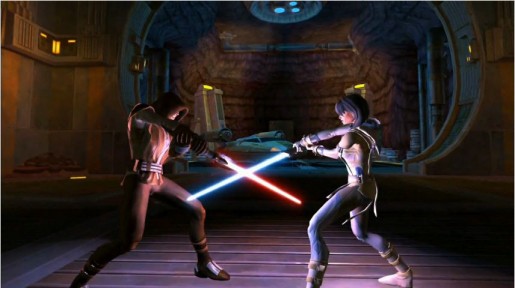 Star Wars: The Old Republic has not set release date as of yet. According to an announcement made by EA's CFO Eric Brown admits the game could be out until 2012.
Although the company is still aiming to release the game during the lucrative "Holiday 2011" season, there's a good chance it could slip until 2012. Initially, the game was set to be released during September or October 2011.
"In terms of timing we haven't given a street date yet," Brown stated. "We won't do so for some time, possibly at our next upcoming earnings call towards the end of October.
"We did hold out a slight possibility that it could slip to our March quarter. And the factors that would cause a slip is, for example, us not being completely satisfied with the scalability testing, and wanting to tune it for several extra weeks.
BioWare's Stephen Reid downplayed Brown's comments on the official SWTOR forum saying:
"There is absolutely no change to our previous messaging with this statement. We are in active and extensive testing for The Old Republic. We're aiming to release the game in the holiday 2011 window. However, as with any large and complex game project, there's always the possibility of slippage".
"That is why we have always said we're aiming for that window, because it's possible that unforeseen issues may push the date", added Reid. "Eric Brown is doing what he's paid to do – letting investors know that the possibility exists. A possibility doesn't mean a certainty."
EA did not specify when in 2012 it could be delayed until. If the game was released in early 2012, gamers shouldn't mind the extra few months of waiting. Still, the least thing gamers want is to be released full of bugs. Although delays of games can be annoying, it can also be a blessing in disguise.
Star Wars: The Old Republic is a MMORPG game exclusive to the PC.