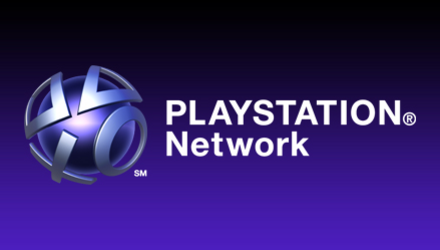 Sony has updated its PlayStation Store once again offering you new content for the upcoming week.
This week, you can now download and participate in the Resistance 3 beta. You can craft your skills before the game officially releases on September 6th in North America and September 9th in Europe. You can also download and play the demo for Bodycount this week.
*Note all prices are in New Zealand dollars.
Release Update: 2nd September 2011
Trial & Unlock (PS3)
The Baconing $24.90
The Baconing will be available at no cost to those who have pre-ordered this title as part of PLAY and available at 20% off for Plus members
Full Games (PS3)
4 Elements HD $15.50
Elevator Action Deluxe $18.90
TV Superstars $34.90
minis (PS3 & PSP)
Left to Die in Zombhai $5.90
Snowy: The Bear's Adventures $17.00
BETAs (PS3)
Resistance 3 Multiplayer Beta
Demos (PS3)
Bodycount Demo
Add-On Game Content (PS3)
YooStar 2
I work only 16 hours a day $3.40
When the goin' gets tough $3.40
Mrs Hangley's a lot better than you $3.40
The promise of a woman $3.40
LittleBigPlanet 2
Toy Story 3 Costume Kit $11.50
Mr Pricklepants Costume $3.90
Lots-o-Huggin' Bear Costume $3.90
Trixie Costume $3.90
Dolly Costume $3.90
Championship Jockey: G1 Jockey and Gallop Racer – Variety Pack $4.90
Warhammer 40,000: Space Marine – Elite Pass $15.50
Magic: The Gathering – Duels of the Planeswalkers 2012 – 'Ancient Depths' Full Deck $1.90
Homefront – The Rock Map Pack $7.90
Street Fighter III: Third Strike Online Edition – Street Fighter III Dipswitch Pages $1.90
Rock Band Network
Bed Intruder Song (Feat. Kelly Dodson) by Antoine Dodson & The Gregory Brothers $2.90
Betus Blues (Retro Remix) by db Soundworks $1.40
Caves by Chiodos $2.90
Pray For Plagues by Bring me the Horizon $2.90
Turning Sheep Into Goats/Systematomatic by Rishloo $1.40
Rock Band 3
I'm With the Chili Peppers Pack $18.90
(contains the following tracks, also available separately)
By The Way $2.90
Californication $2.90
Look Around $2.90
Monarchy Of Roses $2.90
Otherside $2.90
Parallel Universe $2.90
Scar Tissue $2.90
The Adventures Of Raindance Maggie $2.90
Themes (PS3)
Games
Spelunker HD Theme (Retro) (free)
Spelunker HD Theme (HD) (free)
Abstract
Military $2.90
Skull $2.90
Dynamic Blue Flames Theme $3.90
Animals
Fish $2.90
Monkey Business $3.90
Nature
Campfire at Night $3.90
Dynamic Sea Background Theme $3.90
Dynamic Volcanic Lava Theme $3.90
Dynamic Waterfalls Theme $3.90
Places/Landmarks
Destination: Brooklyn Bridge $3.90
Sci-fi/Fantasy
Dynamic Bots Sci-Fi Theme $3.90
Dynamic Dragon Warrior Theme $3.90
My Pet Zombie Dynamic Theme $3.90
Sports
CR7 $2.90
TV/Movie
Warner Bro's 'Horrible Bosses' Theme (Germany) (free)
Videos (PS3)
Gatling Gears Launch Trailer
Ace Combat Assault Horizon E3 Trailer
Assassin's Creed Revelations Gamescom Trailer
Crazy Machines Elements In-game Trailer
Wrecked: Revenge Revisited WeaponsTrailer
Resistance 3
Resist Trailer
Follow Capelli Trailer
The Road Trailer