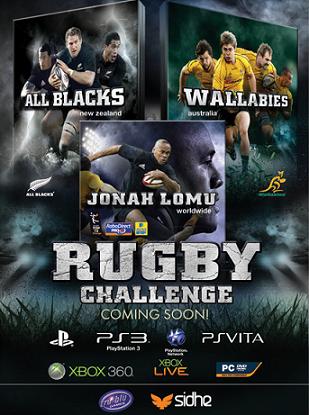 Fans have been giving feedback to the recently released Rugby Challenge. A patch was released the first day it came out in New Zealand and another patch will be heading its way very soon.
As announced on the official Facebook page for the game, fans have expressed there are still issues with the gameplay, however the new patch should address these issues and improve the gameplay.
The new patch is expected to arrive before Rugby Challenge is released in Europe and the U.K.
Here's the full announcement:
Thanks to everyone for their detailed feedback on Rugby Challenge. Amongst other things, we have been working on a new patch to make some improvements and address some of the issues raised, and are making good progress. This should be available for download at a similar time to the European/UK release of Rugby Challenge which, of course, will include all these improvements on day one release. More details will be provided once the process is further along.