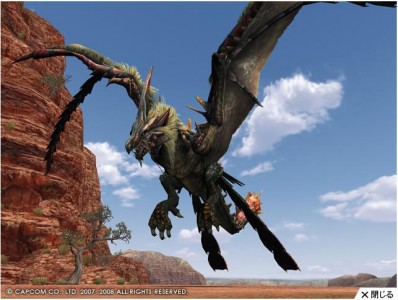 In addition to the second circle pad on the Nintendo 3DS, the hardware will be receive the port of Monster Hunter 3G from the Nintendo Wii.
According to the magazine, the Monster Hunter 3G on the Nintendo 3DS will be offer new content. A few changes that player can expect are the worlds from the Wii version. The 3DS version will carry the name Monster Hunter 3G as all of the new features from the past version will be packed in one. Don't forget, the game will be on 3D!
No release date yet has been announced. Expect first screenshots of the game later this week. Stay tuned.