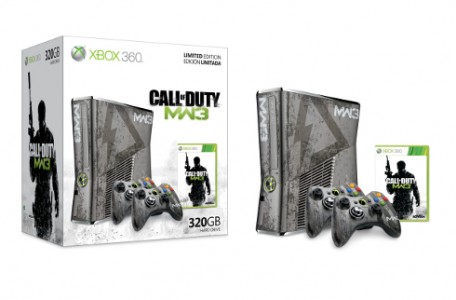 The recently announced Modern Warfare 3 Xbox 360 bundle has been officially priced. The custom console will carry a $399 price tag.
The bundle includes a Modern Warfare 3-themed Xbox 360 (Power Off/On and Disc Tray Eject buttons have been given unique sounds), a 320GB hard drive, a copy of Modern Warfare 3, two custom wireless controllers, a one-month Xbox Live Gold subscription and special avatar items.
The bundle is now available for pre-order and it will be ready to pick up November 8th.
Modern Warfare 3 Xbox 360 Bundle Priced

,