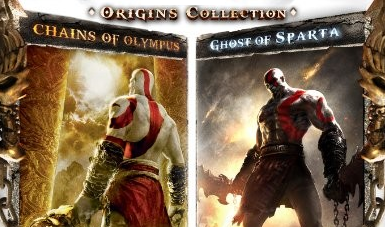 If you're one of those people who never owned a PSP but played all of the God of War titles on the PS2 and PS3, you may have missed out playing God of War: Chains of Olympus and God of War: Ghost of Sparta. If that's the case, then you're in luck as Sony has remastered both PSP titles and put it on the PS3 that packs both blockbuster games into one blu-ray disc carrying the title, God of War: Origins Collection.
Let's take a look in the HOTs and NOTs of God of War: Origins Collection.
HOT
Presentation: HD + 3D
The visuals of the two PSP games on the PS3 looks astonishing. Thinking both titles was originally created from the PSP, no one would have ever imagined it would look that good especially in full 1080p resolution and stereoscopic 3D. All of the textures and cutscenes in both games looks amazing. In both games in the collection, there are slight differences between the two. While Chains of Olympus is an older game compared to Ghost of Sparta, it appears to look a tiny bit outdated, although the differences between the two game's visuals are minimal. With Ghost of Sparta, players will be amazed on its pristine detail that anyone will think it's close to God of War III's performance due to a faster frame rate and solid combat.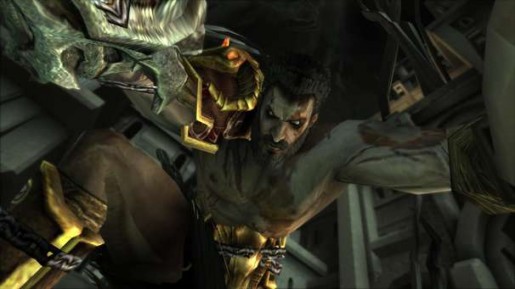 DUALSHOCK Controller Support
While Chains of Olympus and Ghost of Sparta are great titles on the PSP, they're lacking one thing, the use of a second analog stick. Playing a God of War title without an extra analog stick seems to cause trouble as we are all used to dodging attacks with the analog stick on the console versions. Thanks to the Origins Collection and the use of a DUALSHOCK controller, playing it will be more enjoyable than it was on the PSP.
Trophy Support
Another great addition in the God of War Origins Collection is trophy support. If you love collecting trophies, you will be pleased to know that there are 36 trophies available from each game. Getting a platinum wouldn't be too hard and can be done easily.
Engaging Story and Combat
Every story in God of War games is always intriguing to follow. In God of War Origins, players will go back to the roots of Kratos where his origin and family will be discussed in more detail. Chains of Olympus is pretty much the prequel of the entire series. Before Kratos took the throne as the God of War, he was merely a servant of the gods of Olympus. In his journey to serving the gods, he then learns more about his inner feelings for his family. As for the Ghost of Sparta, it pretty much focuses on Kratos finding his brother Diemos that Ares took away from him when he was a child. It takes place between the events of God of War I and II.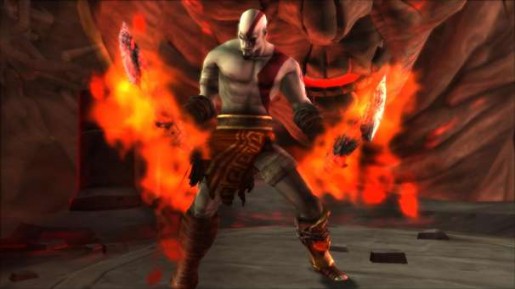 One of the reasons why the God of War series are so great is due to the combat. Kratos is still as brutal as he was in previous God of War games. Players will be expected to unleash Kratos fury without mercy. In Chains of Olympus, the gameplay may seem a tad boring as it pretty much offers nothing new and very similar to how it was played on the two God of War titles on the PS2. Meanwhile in Ghost of Sparta, the gameplay is pretty much refreshed as it contains new addition to Kratos ability such as the Blades of Chaos and can be infused with fire to create an even more devastating attack. As for big bosses and exciting quick time events, Ghost of Sparta will offer this more than Chains of Olympus.
NOT
Camera Problems
At times when the player is battling a boss, the camera might be a hindrance. While everything about God of War Origins is great, it falls short on the camera issues, which is the same issue that was noted on the previous God of War titles. Only if the players are able to control the camera, the experience will more more enjoyable.
Cutscenes Somewhat Low-Res
While the game's graphics are pretty much redone in HD, some of the cutscenes in the game are left in low resolution. For players who own a 3DTV, they will be pleased on the eye popping effects but when it comes to cutscenes, the 3D will be MIA.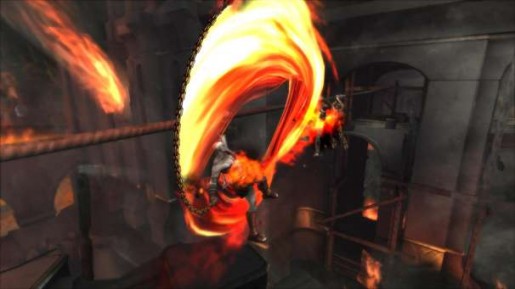 Quit to Switch Games
It is very annoying that I have to quit the game to switch from Chains of Olympus to Ghost of Sparta or vice versa. It would be great if there's a way to go back to the main menu where players can easily switch. It's not a big deal but it will be a hassle to some.
VERDICT
At a budget price of $39.99, not picking up God of War: Origins Collection would be the foolish thing to do. Despite some of the mishaps that are present in God of War Origins, fans of the series or anyone who loves action games should definitely pick this one up. For two games that are originally from the PSP, it's amazing to see how much the game has improved once it was brought to the PS3. With the success of the first PSP titles to be ported on the PS3 with such pristine HD details and enhancements, we're hoping to see more of this in the near future. Overall, God of War: Origins Collection is a must buy for anyone looking for a great adventure at such a low price.
[Editor's Note: God of War: Origins Collection was reviewed on the PlayStation 3. The game was provided to us by the publisher for review purposes.]
God of War: Origins Collection Review

,