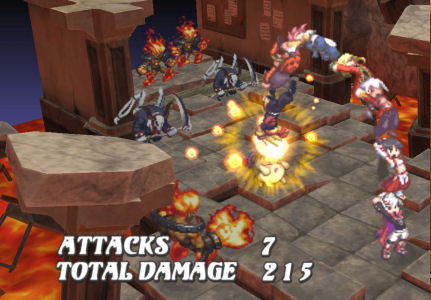 Following the announcement of Nippon Ichi in Japan that Disgaea 3 is coming to the PlayStation Vita, NIS America revealed as well today that the game will be releasing in North America in 2012.
Disgaea 3: Absence of Detention is the port version of the highly acclaimed Disgaea 3: Absence of Justice on the PlayStation 3. The Vita version will include trophy support and extra characters. Along with Disgaea 3 announcement for North America, NIS America also revealed more titles coming this year and in 2012.
For Disgaea fans, an android version will be releasing this Winter. In addition, the sequel to Hyperdimension Neptunia will also release in North America this 2012 along with Clan of Champions on the Xbox 360, PlayStation 3, and PC. More on the exact release date will be revealed later this year.