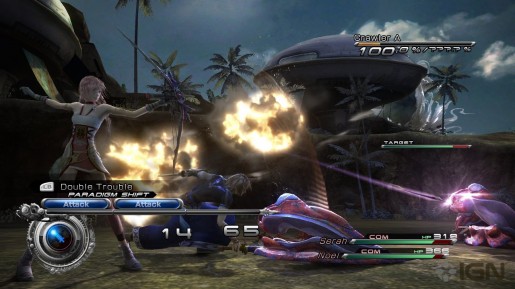 IGN UK has posted on its Facebook page, six brand spanking new screenshots of Final Fantasy XIII-2 for you to enjoy.
The screens show more of Lightning's little sister, Serah and the mystery of Lightning's disappearance in the sequel. As in this game, many people believe Lightning is dead. Serah on the other hand, still thinks she's alive.
People who have played Final Fantasy XIII, will recognise that Yaschas Massif will makes its return. It looks as beautiful as it did in the original game.
Check out the screens below courtesy of IGN: