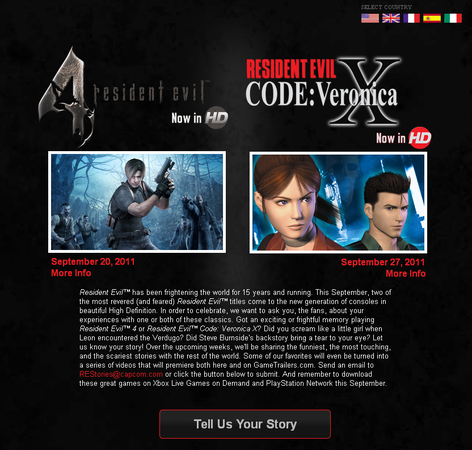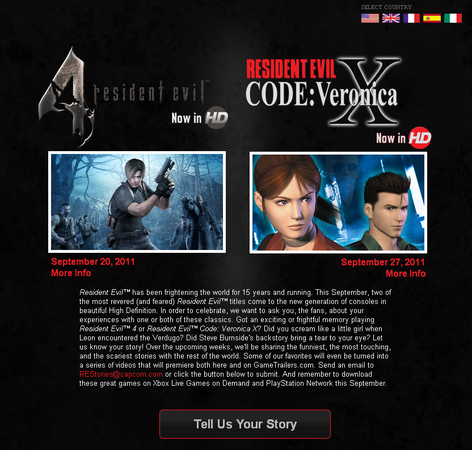 Cacpom has announced on its official blog that it wants to share your favorite moments from Resident Evil 4 and Resident Evil Code Veronica.
The official website is now up to highlight both games being re-released on HD for the first time for the PSN and Xbox LIVE. It is here where you can submit your favorite moments and stories about both games! Capcom will be creating a short video series and your story might be included. I remember my sister cried when Luis (the Spanish chap) died during Resident Evil 4…
Resident Evil 4 HD is released September 20th and Resident Evil Code Veronica X HD is released September 27th.