If there is one game that Capcom needs to develop and release, that would be the sixth installment of Resident Evil. After fans have played and finished the game, a lot demanded for Resident Evil 6.
Today, our friends at RelyonHorror received a picture from one of the attendees at Capcom's behind-closed-doors press conference – what the picture shows is the logo of Resident Evil 6. From the picture, it says that details of Resident Evil 6 will be revealed on September 15th.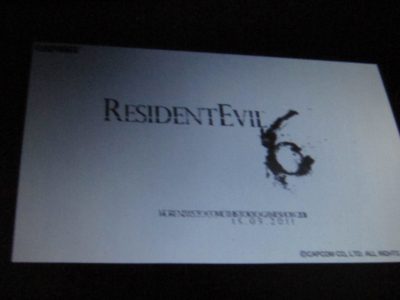 For now, we will consider this as a rumor as we don't want everyone to believe that the sixth game in the Resident Evil series is coming. We'll have to wait until September 15th and the Tokyo Game Show for official confirmation of this game.
Hey, at least there's hope that this game might be coming soon! :)