Geohot has today revealed that as promised, he has given the remaining legal funds to the Electronic Frontier Foundation.
Along with releasing the screenshot of the donation of a massive $10,000, George Hotz also mentioned that it was the "left over legal defense money, plus a little to bump it to a nice number"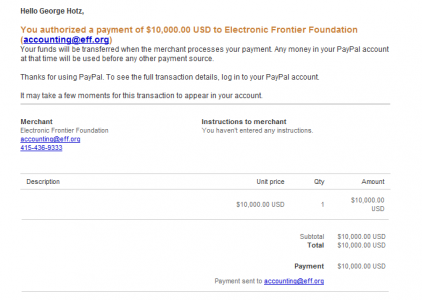 Hotz went on to say that he won't be anonymously working on Sony products "As much as I don't respect the goons at Sony, I do respect the court." So it seems that Sony got their way but will the hacking stop or will new hackers take over? Comment your opinions on the situation below.