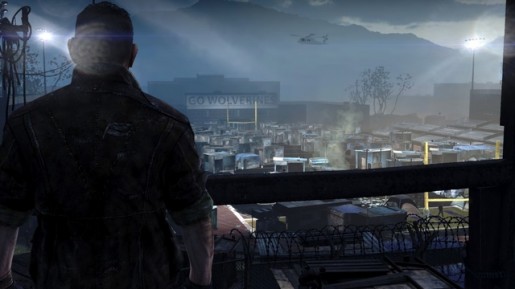 Homefront is a first person shooter developed by Kaos, the same team behind Frontlines: Fuel of War, which was released back in 2008. While the Call of Duty and Battlefield series are today's phenomenal hits when it comes to high-profiled first person shooters, some developers are attempting to make a game that can match those two powerhouses, and that's what Homefront is trying to do. With a compelling story and exciting multiplayer, does Homefront have what it takes to topple the recently released Black Ops?
We all know that Black Ops is this year's most played game online, but with Homefront now available, should you stop playing Black Ops and pick up Homefront instead? Let's take a look at the HOTs and NOTs of Homefront!
HOT
Powerful Story
It's very rare to see a first person shooter game with a strong storyline. Black Ops has a good multiplayer but an average storyline. In Homefront, expect to see some drama, emotional scenes that will capture everyone's attention and, of course, intense warfare.
The year is 2027 and North Korea has invaded the United States. There's a resistance in the making that is determined to overthrow the imposed Korean government, and this is where you play your part. At the start of the game, you will see some real-life footage of 2010's bombing of South Korea, which will later turn into an invasion of other countries, including the United States. One particularly gruesome cut scene shows North Koreans dumping bodies of Americans into a mass grave.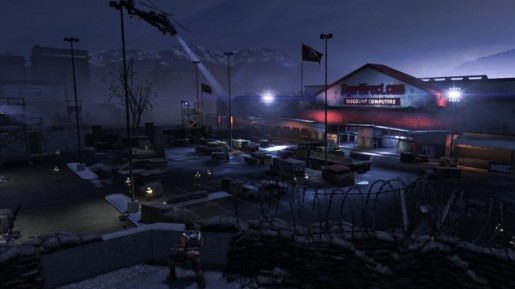 Although the story is pure fiction, its plausibility makes it frightening and all the more realistic.
Use Vehicles in Multiplayer Mode
Not only you can pick your class in multiplayer mode, you can also use vehicles like tanks and helicopters when you spawn in the game. The vehicles in the multiplayer mode add to the intensity of the warfare when playing online with up to 32 people from around the world. Expect large maps where the vehicles' power will be put to use.
The majority of Homefront's multiplayer modes are recycled from past online first person shooters. There is a ranking system in Homefront where you level-up after gaining experience in each match. One of the notable online modes that I enjoyed was Ground Control, where you have to capture each of the opponent's bases before the time runs out. This game mode has been done in other first person shooter games, but the vehicles and other weapons make Homefront's take on it feel new and exciting.
NOT
Poor Graphics
The environments of Homefront look very bland and the textures are grainy. For a game being released this year, it doesn't live up to my expectation because the game looks so old. You'll notice the bad graphics as soon as you begin playing. Another noticeable flaw that the game has is the NPC models of the Korean soldiers; the way they move looks like they're robots and their facial structure is just plain ugly. The blood oozing out from the enemies feels like it was a game from the 1990s. The overall graphics of Homefront are a total disaster, which really ruins the gameplay experience.
Poor Sound
Another flaw of Homefront is the weak and flat soundtrack. With games like Battlefield, every shot fired feels realistic. In contrast, the sounds of gunfire in Homefront are muffled, as if each gun has a suppressor attached to it. Consequently, the guns feel like toys and the gameplay is less realistic than similar titles.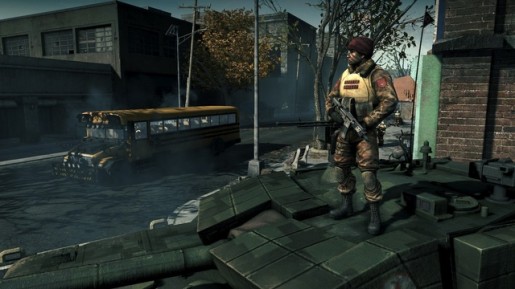 Short Campaign
Don't expect a lengthy campaign in Homefront. In the campaign mode, there are seven chapters that you will have to play through, but these can be finished in less than five hours under the Normal difficulty. When I played the campaign, it took me around four and a half hours, and when I saw the credits roll I thought, "That's it?" Although the story of Homefront is strong and powerful, the lack of a lengthy campaign makes the game feel empty and rushed.
Lack of Modes
While I did enjoy the use of vehicles in Ground Control in the multiplayer portion of the game, I am disappointed with the modes it offers. While other first person shooter multiplayer games have a decent amount of modes like Capture the Flag and Search & Destroy, Homefront's only other game mode is Team Deathmatch. Homefront's two multiplayer modes get old quickly, so don't expect to spend too much time online. Sure, there is a Skirmish mode as well, but that mode just recycles the Ground Control and Team Deathmatch modes, so it can't really be called a mode of its own.
VERDICT
THQ did a pretty good job in pushing the campaign for Homefront, but the overall product that Kaos produced fell short of the hype. From the poor graphics and sounds to the short campaign, Homefront just has too many strikes against it to compete with big titles like Black Ops. However, the engaging storyline does help make up for some of Homefront's failures, and the frenetic multiplayer helps expand the length of the title, although not by much. In short, Homefront is worth playing, just not at a $60 price tag.
[Editor's Note: Homefront was reviewed on the PlayStation 3 platform and spent a few hours on the PC version. The game was provided to us by the publisher for review purposes.]
Homefront Review

,