Double Fine Productions the minds that behind the cult classic
Psychonauts
are only a few months away from releasing what could easily be one of the most original games ever created. Stacking takes place in a world of
Matryoshka dolls
(Russian stacking dolls).
You step into the shoes of Charlie Blackmore, the smallest doll in the world. While normally being the smallest would be a burden it allows Charlie to jump inside larger dolls, taking them over and gaining their abilities.
One of the more unique mechanics is that Charlie is able to stack more then one doll depending on their size, allowing for combinations of differently sized Dolls granting different abilities depending on what Charlie has stacked.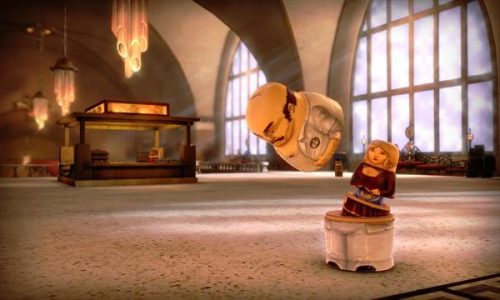 The games plot seems fairly standard with Charlie setting out to rescue his family from the machinations of the evil 'Baron'. If Psychonauts is any indication of Double Fine's ability to tell a story then Stacking may be another cult classic.
Stacking is a puzzle game at heart with main and side missions that can be completed in a number of ways. An early sneak peak showed a mission where you had to sneak into a party but how to go about it was up to the player. You could sneak in as the attractive female with swaying hips or have a flatulent doll fart into the air vents to clear out the party.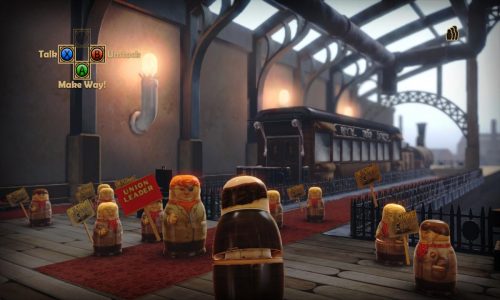 Stacking is scheduled for the first quarter of 2011 and looks like it may shape up to be another memorable game from Double Fine.