According to a tweet from the game's director, a new Soul Calibur game could be in the works.
Daishi Odashima said on his twitter account "SC is back! Get ready, fans!"
Here is an image of his twitter post: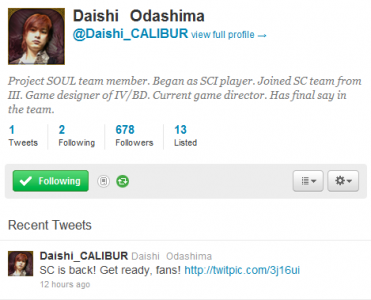 No other information was shared about the new game but it could be Soul Calibur V as the last Soul Calibur game as released on the PSP in 2009.
We'll have more information for you when it comes.