A recently opened teaser site reveals the latest installment in the World Neverland series headed for the PSP. Titled World Neverland: The Nalulu Kingdom Stories, this new entry will retain the same formula as its predecessors in that players will be able to experience a full-on "fiction life simulator." The first two World Neverland games also saw a PSP release as a compilation back in 2008.
I'll be honest and say this is probably one of the weirdest titles I've had the pleasure of writing about in a while. Not sure how they come up with these titles either (Nalulu Kingdom Stories… seriously?)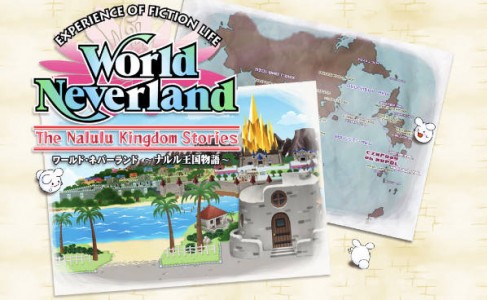 Strange as it may be, being able to lead a "fictional life" complete with having to find a job, dating, and even raising kids sounds pretty fun when you're not already doing that in the real world. Though I'm sure it's one of those titles that can get really addicting. If I knew Japanese, I may even give it a shot… the creepy little critters on that picture are trying to convince me.
No other details have been given. World Neverland: The Nalulu Kingdom Stories is currently scheduled for a summer release.
World Neverland: The Nalulu Kingdom Stories PSP-bound

,