Recently we had the opportunity to sit down with the developers of Fireteam Bravo 3, Slant Six. Shortly after our arrival we were treated to some hands-on gameplay. We tested the new features and played around with the SOCOM arsenal. 
Now we are going to share our newly gained knowledge with you to hold you over until its release.
PREVIEW
Campaign
The first thing shown during the presentation was the single player campaign.  Players take control of Fireteam Leader, codename Wraith, who is in charge of three other squad members this time instead of the usual single partner seen in previous games. Wraith and Toro make up Able Squad whereas Sandman and Raven make up Bravo Squad.  An interesting feature that was explained during the conference is the ability to customize every squad members' equipment loadouts so that the players can strategically plan for each level. This comes in handy if you want to send your men into the frontlines of battle armed with light machine guns to absorb the attention and gunfire of your enemies (this was the preferred tactic of one of the game developers present). There are nine missions and its estimated that it would take between eight and ten hours for the normal SOCOM player to complete on the Lieutenant difficulty (the hardest being Admiral).  As the player progresses through each mission it becomes unlocked in the Custom Missions option at the main menu.  Here you can choose any completed mission and edit certain characteristics such as enemy density, enemy types, objective types, etc.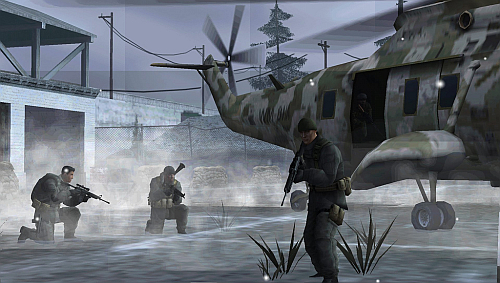 Multiplayer

After the demonstration we were each handed a PSP and thrown into an Ad Hoc co-op campaign.  Cooperative play has never been an option in previous SOCOM games so this comes as a pleasant surprise.  After setting up our loadouts, mine consisting of a FAMAS with a thermal sight and a silenced Model 18, we loaded up Distant Thunder. Being able to talk to real people during the game helped elevate the tactical nature. We were told the experience is even more enjoyable when playing through Infrastructure mode and using headsets. Once we finished the level we were instructed to go into Infrastructure mode for some 16 player competitive multiplayer. The gameplay ran smoothly and all of the new and improved mechanics worked flawlessly here.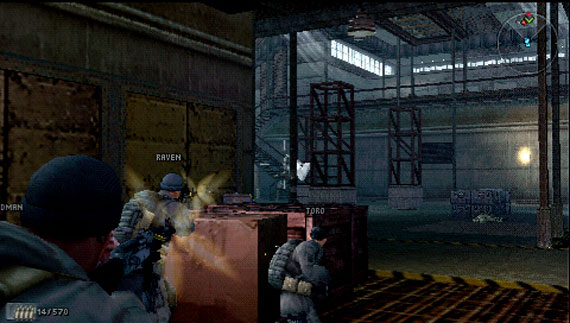 Equipment
We were given a brief look at the equipment in Fireteam Bravo 3.  There were 70 weapons exactly, including primary and secondary weapons, which compiled all of the common and expected weapon groups.  This does not even include the multiple attachments that can be added on to the barrel, muzzle, upper receiver, and under barrel. Weapons and parts can be purchased using the in-game currency, CE, that are earned by completing missions and tasks. Others are locked and can not be used until the corresponding medal has been earned.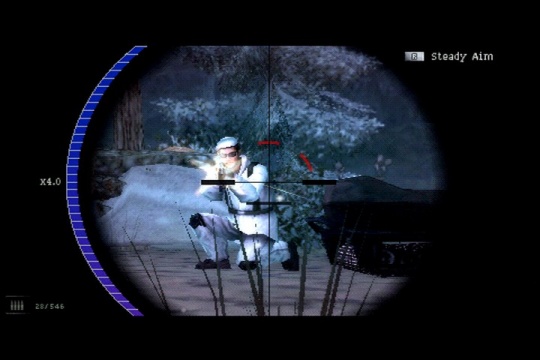 Gameplay Tweaks
There are two major tweaks added to this newest SOCOM installment. The first one that was displayed was the regenerating health. The developers believed it would better fit its newest game. For those hardcore fans out there that enjoy the normal health bar there will be an option to change it back to that in custom multiplayer games. The second change is the addition of a light cover system. No, SOCOM is not turning into Gears of War. The cover system is very simple but also very effective. If you are behind a low piece of cover and you target an enemy your character will pop up just enough so that his gun fires over the obstacle and into your enemy. This feature is also included in online competitive modes.
SOCOM: U.S. Navy SEALs Fireteam Bravo 3 is shaping up to be one the most promising PSP games yet.  Be sure to check back for our review in the coming weeks and pick up your copy February 16th.
SOCOM: U.S. Navy SEALs Fireteam Bravo 3 Hands-On Impression

,