With Modern Warfare 2 being released in a little over a month, news is still pouring out about this highly anticipated game.  Rumors are smashed, DLC news is introduced through an unusual source, and a system receives some special, exclusive content.
Demo
It has been officially announced that there will be no pre-release demo.  So those of you dying to try out Modern Warfare 2's killer multiplayer in action for yourself are going to have to wait until the street date.
Release
For those of you who are eager to get your copy as soon as possible, you might want to pre-order at your local EB Games or Gamestop.  Both stores will be holding a midnight release for the game so you can grab it the minute the clock strikes 12 AM on November 10.
DLC
DLC has already been announced for the game, but not in the usual way.  Most of the time the developers will release some information on upcoming downloadable content.  That is not the case this time.  To find information on the DLC and  to have the chance to get it for free you have to look no further than a Monster Assault can or 4-pack.  That's right.  Monster will be sponsoring a set of DLC in spring of 2010 and they are currently holding a contest for the codes along with other prizes.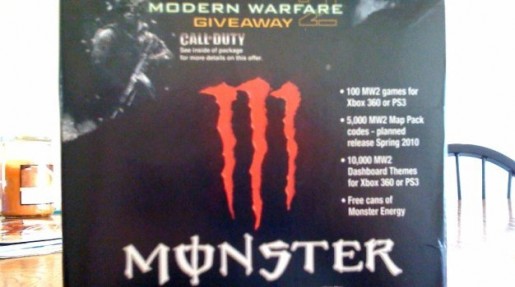 PS3 Exclusive
PS3 owners will be receiving some exclusive content.  As Playstation owners are aware Firmware update 3.0 added a feature called dynamic themes.  Modern Warefare 2 aims to take advantage of this.
Yes. The PS3 version of #MW2 will have trophies and rumble support and we even have some dynamic themes in the works for the PS3 XMB