Cyberdimension Neptunia: 4 Goddesses Online Review
Good: New adventure set in the world of an MMO, jokes specific to the genre, all your favorite characters return
Bad: Very shallow, story is a joke, many aspects feel under utilized or pointless
User Score
0
(0 votes)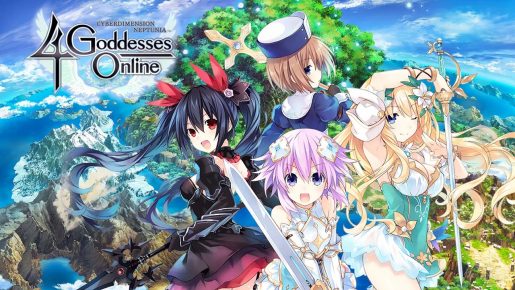 One of the most interesting gaming genres is MMORPGs, as they have their own lingo, culture and community behind them. Even if you're never played WoW or even ESO, it's something Destiny fans have been introduced to and love. So, after fighting for people to embrace gaming, piracy, Sega's past and some odd spinoffs, Neptunia is back with the latest adventure taking place in an MMORPG. With the games typically being about character interactions and meta elements, it seems like Cyberdimension Neptunia: 4 Goddesses Online could be successful. But, with the higher than usual concept, jokes relying on players having experience in a certain genre and action gameplay, can Cyberdimension Neptunia: 4 Goddesses Online find success or does it sound better on paper?
Cyberdimension Neptunia: 4 Goddesses Online starts with the beloved CPUs joining the beta for 4 Goddesses Online and deciding to work together. This makes the story easy to transition into jokes and silliness, then having to pay attention to the central story about collecting artifacts, saving the goddesses and then defeating the demon king. In-fact, that story might be in the background, with the main one being the race to finish first.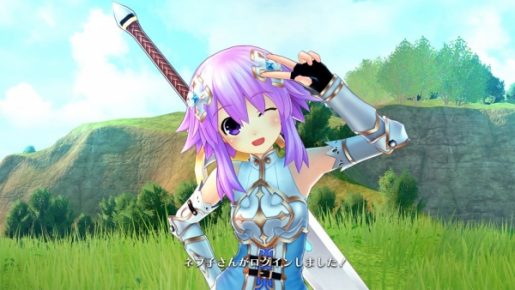 This is an odd direction for the story to take, not that it feels out of place for the character, because it's a concept many are not familiar with. Outside of having a dedicated team, one that is highly coordinated, open to figuring things out and have similar goals, being the first in a game like this is a pipe dream. There is always someone faster, better and more prepared, an element that is certainly part of the story, but it only goes so far.
Outside of stories, Cyberdimension Neptunia: 4 Goddesses Online does a good job of tossing in MMO specific jokes. One that stood out was people moving away from the healer and the problems it caused, something my friend who typically runs a healer, more than empathized with. However, the success of many of these jokes relies on someone being familiar with the genre.