Battle Chasers: Nightwar Review
Good: Charming characters, varied gameplay styles, attacks give plenty of information
Bad: Story is dull, takes a while to get interesting
User Score
5.0
(2 votes)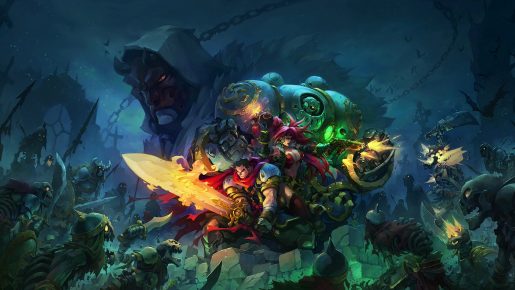 Popular genres run the risk of being stale. After a while many games start to blend together, something that doesn't diminish the overall experience, but certainly decreases interest. Battle Chasers: Nightwar doesn't do much to change the turn based RPG, outside of adding some flare. With different visual representations, lore, a mystery to solve and a rag tag group of heroes or something along those lines, is Battle Chasers: Nightwar worth chasing after or is it better to let this one get away?
Battle Chasers: Nightwar premise is almost painfully bland. Gully's father was a legendary figure that passed away. Eventually she found his special gauntlets, setting to motion a chain of events that resulted in her being hunted. With her band of allies, Gully hopes to discover the secret of the gauntlets and stop the evil around her.
Even if the basic premise is weak, the characters themselves are interesting. Between an opportunistic woman, wise cracking wizard, serious robot and more, the story unfolds in a more tolerable way. As your party grows the interactions also get more interesting, along with different perspectives and twists.
A big part of what makes Battle Chasers: Nightwar interesting is that it combines a lot of different styles. Some cutscenes are done in a comic book style, where as others are the standard characters talking with a dialogue box. Along with the story, gameplay goes from a board game style to areas to explore.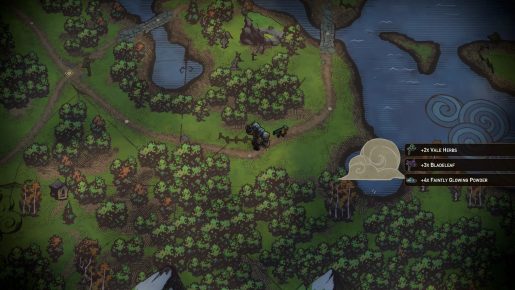 Most of the time players will explore via the overworld. There is a town, with various venders to talk to or buy supplies from, with enemies and treasure to find on the map. None of these things are hidden and they'll reset after a while. This can be a benefit, as you can constantly fight and level, along with collect loot/resources to enhance your team, at the cost of being annoying for anyone looking to explore.
Exploration typically takes place in dungeons. In these stages there will be puzzles that unlock treasure, along with traps, foes and other obstacles to deal with. These stages can take a while to complete, with my full exploration of the first dungeon taking about an hour, though they're where Battle Chasers: Nightwar shines the brightest.
Battle Chasers: Nightwar Review

,