Yooka-Laylee Patch Released for Consoles; Corrects Casino Pagie Glitch and More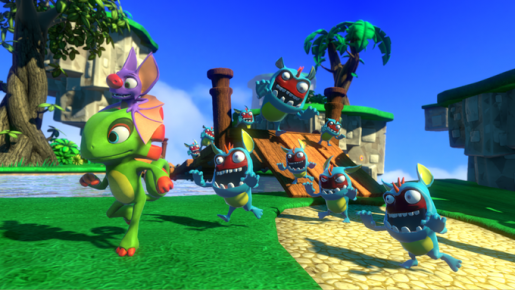 After months of waiting, Yooka-Laylee's sizable first patch has released for consoles. The patch includes a number of changes, with the most notable being improved camera/flying, the ability to skip dialogue/cutscenes, the ability to restart arcade games and Kartos challenges and much more.
In addition to quality of life changes, the patch also corrects the casino pagie glitch. This happened when players redeemed too many pagies at once and didn't trigger a save, resulting in it being impossible to obtain every pagie and get two trophy/achievements. The patch notes indicate it will only update automatically on Xbox, though the glitch happened to me on the PS4 and it unlocked the second I loaded into the casino. This could be an error on their part, so make sure to get your platinum as quickly as possible.