Shiness: The Lightning Kingdom Review
Good: Wonderful Bright Graphics, Fun Combat System, Lengthy Campaign
Bad: Some Camera Issues, Leveling Up Can Sometimes Be A Pain, Jumping Is Horrible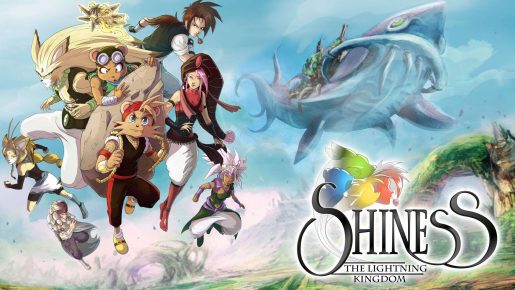 Shiness: The Lightning Kingdom started life as a Kickstarter campaign back in 2014 and has been in development ever since. Three years later and the game is finally out for the PC, PS4 and Xbox One. Unlike other famous Kickstarter video games, this game does not disappoint and feels like a finished quality product.
In recent years, some high profile Kickstarter video games have been disappointing. Mighty No. 9 failed to meet expectations while Yooka Laylee was liked by some and not by others. Thankfully, Shiness: The Lightning Kingdom doesn't fall into this category as this indie game is fun and even offers more gameplay and content than some AAA titles.
Anyway, this game is an action RPG not too dissimilar to the Xbox 360 game of Naruto: Rise of a Ninja. Aside from the bright and colorful 2D graphics that both games share, the combat system is somewhat similar. This is because each and every battle you partake in turns into a traditional style one-on-one fighting game. It's pretty cool because you are essentially playing a game that has two genres mixed into one.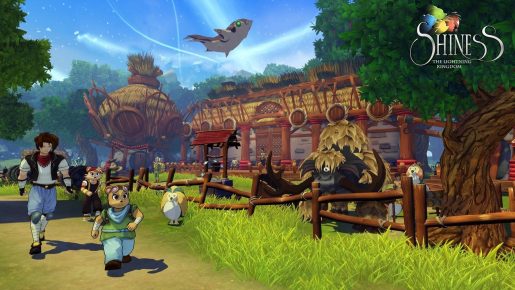 The premise of the game is that you play the character of Chado who is a furry fox looking fellow. His species name is actually called a Waki and they live on a planet called Mahera and it is full of other furry species along with some humans that all live in harmony together.
Things start to change once some Dark Shi permeates throughout the planet and Chado and his friends have to seek out who is responsible for it. There's a lot more to the story as you progress, and the plot never gets boring until the end of it. One of the things I enjoyed most about the game is that many other people can join Chado's party as they find out what the heck is going on to their planet.
The planet of Mahera is quite large and I was impressed by its size considering that this game was made by an indie studio. There's many dungeons for you to explore that have enemies for you to face and some puzzles for you to solve. The levels are not linear as the game encourages you to explore every inch of an area, plus you have to make use of each character's special abilities.
Shiness: The Lightning Kingdom Review

,